Element in Deloitte's Fast 50!
November 18, 2022
Element
We're absolutely 'Deloitte-d' to announce that Element was recognised not once, but twice(!) in the 2022 Deloitte UK Technology Fast 50!
Element was ranked 3rd in Deloitte's UK Technology Women in Leadership category, and came 22nd amongst the 50 fastest-growing technology companies in the UK. Rankings are based on percentage revenue growth over the last four years, and whether the company is led by a woman; or at least 50% of the founding team is female.
Indeed, demand from governments and enterprise customers has resulted in our global revenue growing 24x between 2018 and 2022 (44x for the UK entity over the same time period). Our rapid growth kick-started when the French government reached out wanting to develop a nationwide secure communications platform targeting 5.5 million civil servants - at that time we had a little more than 10 employees!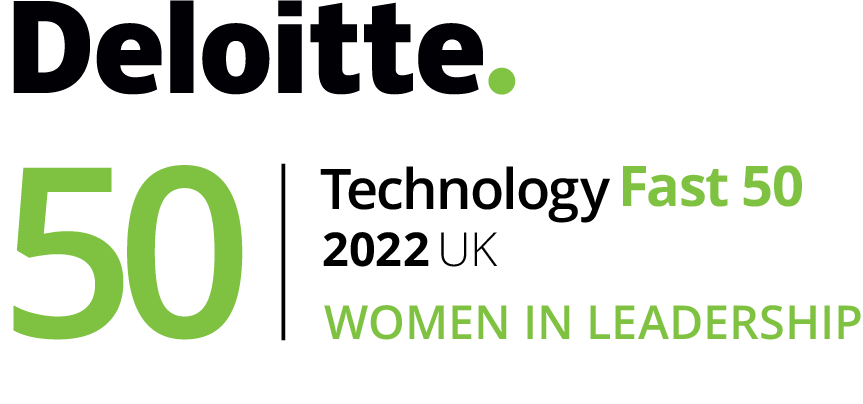 It's not about secret sauce, it's about open source
Our tremendous growth is based on our vision of liberating communication from widespread surveillance, vendor lock-in and predatory algorithms. Centralised Big Tech platforms have left everyone from individuals to governments feeling overexposed and insecure in how they communicate and collaborate.
It inspired us to start Matrix, an open network for secure, decentralised communication. Matrix is an open standard that's available to everyone, on top of which an entire real time communication ecosystem is innovating to build complementary and competing Matrix-based products and services.
Element is a secure communication and collaboration platform built on Matrix, which gives governments and large companies a new sense of security by putting them in complete control of their own secure communications.
Element has been rapidly adopted by various parts of the governments in Finland, France, Germany, Sweden, Ukraine, the UK and the US as well as hundreds of companies.
In August, Element was recognised as a leader in The Forrester Wave for Secure Communications (Q3 2022). In Forrester's words Element is a great fit for "...organizations that prioritize flexibility, federation, and data sovereignty."

It's not about growth, it's about people
It's impossible to grow without the right people, so the recognition from Deloitte Fast 50 is really a recognition of them.
We have grown to more than 160 people, doubling roughly every year, carefully picking the right mix of talent from people who are fully aligned with our mission. We strongly believe that people who love their job will build a better and more successful organisation.
One of our values is that "we trust and look after each other", which helps to create a cohesive team despite being spread across 23 countries and speaking 15 languages natively. With only two offices - in the UK and France - the vast majority of our people work remotely. It's a challenge to manage such a distributed workforce, but it enables us to have a naturally diverse set of backgrounds to create a rounded product.
Our culture drives our success. We're open (as in open source, as well as being transparent), ambitious and we celebrate our bias to action. And, in what feels like the polar opposite of Big Tech, we aim to leave the world in a better place. In short, we're adults and treat others with the same respect.
Those values set the tone for the company and how we behave. It helps us align on our strategy and direction, and to stay focused. If they appeal, don't hesitate to reach out; we're still growing fast so we're always looking for talented people! Here's our list of open roles.
It's not about VCs, it's about mission-driven investors
Our entire model is the very opposite of the proprietary, centralised services that dominate today. That's why we've chosen investors who believe in disruption, decentralisation and the right to privacy-respecting communication. They understand that we will only be successful by building a successful ecosystem for Matrix.
So many thanks to Protocol Labs, Notion Capital, Metaplanet, Automattic, Dawn Capital, firstminute capital and Amdocs for their support and guidance.
Protecting the world's progress
We live in disturbingly turbulent times. The world is suffering from the impact of war, pandemic, terrorism, economic instability, volatile politics and polarised opinion. Big Tech has paved the way for mass surveillance, relentless data mining and a loss of privacy; their centralised technologies have weakened the resilience of our communications.
We aim to restore independence and privacy to communication. To give governments, businesses and people the ability to communicate easily and securely; and to use that confidence to create a better future.
We're incredibly proud to demonstrate that it is possible to pursue such a mission and feature in the ranks of the UK's 50 fastest growing startups!