Embedded live chat for customer service, using Chatterbox
.
Embed E2EE chat in seconds

Data sovereign; on-premise and cloud

Built on the Matrix open standard
Shelly
Chatterbox Support
Hi, we're interested in Element's embedded chat product 👋
Sure – You're using it now!
It's a Matrix-based embedded chat for a website or app 😊
Is it end-to-end encrypted and easy to set up?
Absolutely, it's fully hosted so you can embed it within minutes.
Secure and flexible live chat experience
.
Element Chatterbox gives you end-to-end encrypted live chat; both on-premise or as a hosted service.

Chatterbox can interface with server-side bots and workflows to boost customer service and productivity.

Route incoming E2EE chat through to specific agents or teams, who respond directly from their native Element app.

Agents can also use Element to chat with other parts of the business or external partners; even if those partners are using traditional non-E2EE systems such as Microsoft Teams or Slack.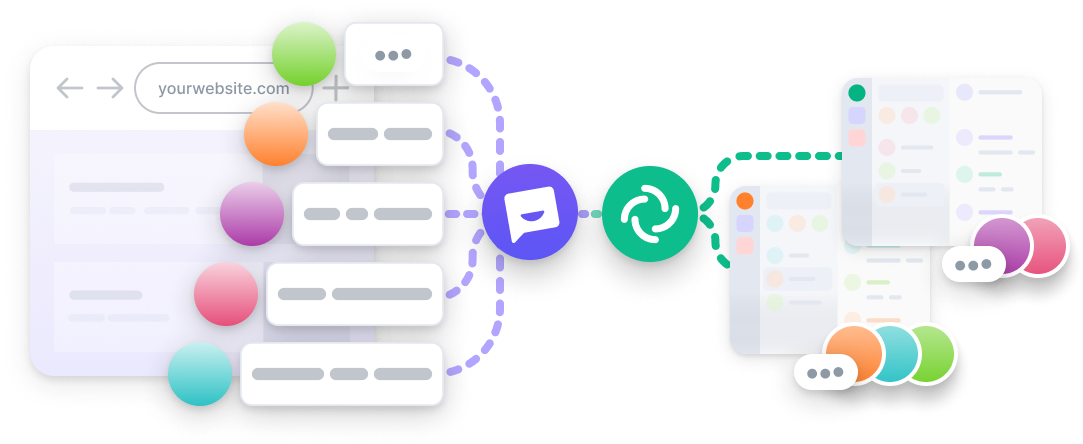 Secure embedded chat
.
Chatterbox is a powerful, lightweight component for secure real time messaging. It's designed for embedding into webpages, as well as desktop and mobile apps. Chatterbox brings all the benefits of Element, including data sovereignty and default end-to-end encryption.

Data sovereignty
Chatterbox delivers data sovereignty whether it's deployed on-premise or as a fully managed hosted solution.

End-to-end encrypted
End-to-end encrypted by default, Chatterbox protects privacy and confidential conversation.

Custom, white-labelled live chat
.
Chatterbox enables you to create a fully-branded, consistent and friction-free chat experience for your customers. Website and in-app users can start an E2EE chat with a single click on the chat icon, without having to register or set up an account. Chatterbox offers persistent sessions, allowing users to pick up from a previous conversation.
Speed development
.
You can embed a fully managed and hosted secure chat to your existing app or website in just a few clicks.

Just embed into a webpage or native mobile app webview via a single script tag or URL. Chatterbox makes a complete end-to-end encrypted messaging stack quick and easy to set up.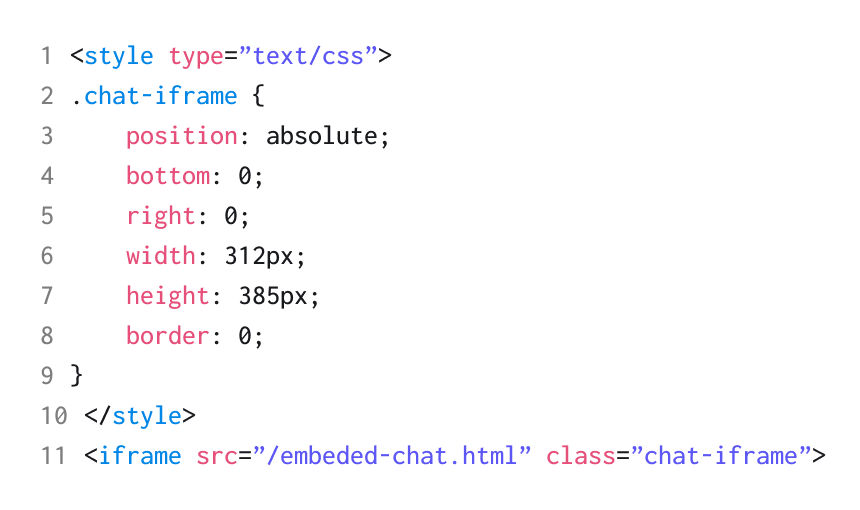 Open source embedded chat
.
Element is committed to open source and the Matrix open standard. The Chatterbox client is open source and built on top of the Matrix-based Hydrogen open source SDK. This makes it easy to review the code and be sure that Chatterbox will not bring any nasties to your websites or apps!
Powerful enterprise functionality
.
Chatterbox can be used in conjunction with a wide range of powerful Element enterprise functionality, including integrations such as bots, antivirus and data loss prevention tools.

This enables admins to create powerful services, optimise workflow and ensure compliance.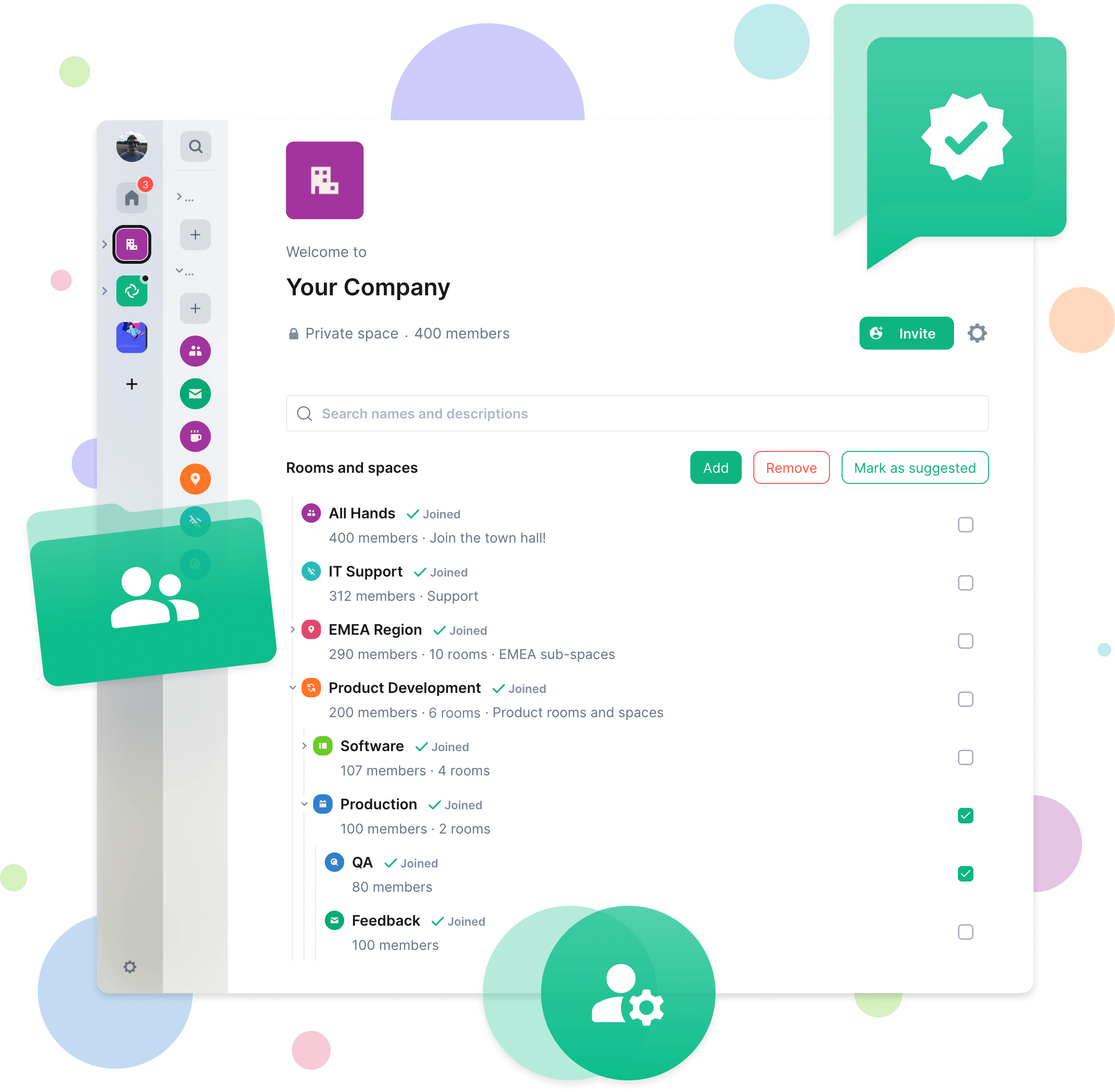 Chatterbox pricing
.
Agents – from $3 per monthly active user.
External people – $0.80 per monthly active user.
Agents in Element
(company-side users)

External people using Chatterbox
(customers or partners)
Built on Matrix
Matrix is an open network for secure, decentralised communication, connecting 60M+ users over 80K+ deployments.

Governed by The Matrix.org Foundation, the Matrix protocol is an open standard with open source implementations, supporting a vibrant developer ecosystem. Element was founded by the team behind Matrix as a way to bring it to the mainstream.

Open source
Element is incredibly proud to build in the open, sharing almost all of our own code with everyone.

Learn more