Over the past few months, thousands of people have been using the Spaces beta to better organise conversations. To recap, Spaces rethink grouping rooms and people, fundamentally improving Element & Matrix to better group conversations instead of viewing all rooms all of the time. They come in three main flavours:
Public Spaces: Optimised for communities. Easily shared and discovered using links anywhere you'd like.
Private Spaces: Optimised for teams. Private and invite only, but easily explored by people you trust to join.
Personal Spaces: Optimised for you. Organise any of your conversations in any way you'd like.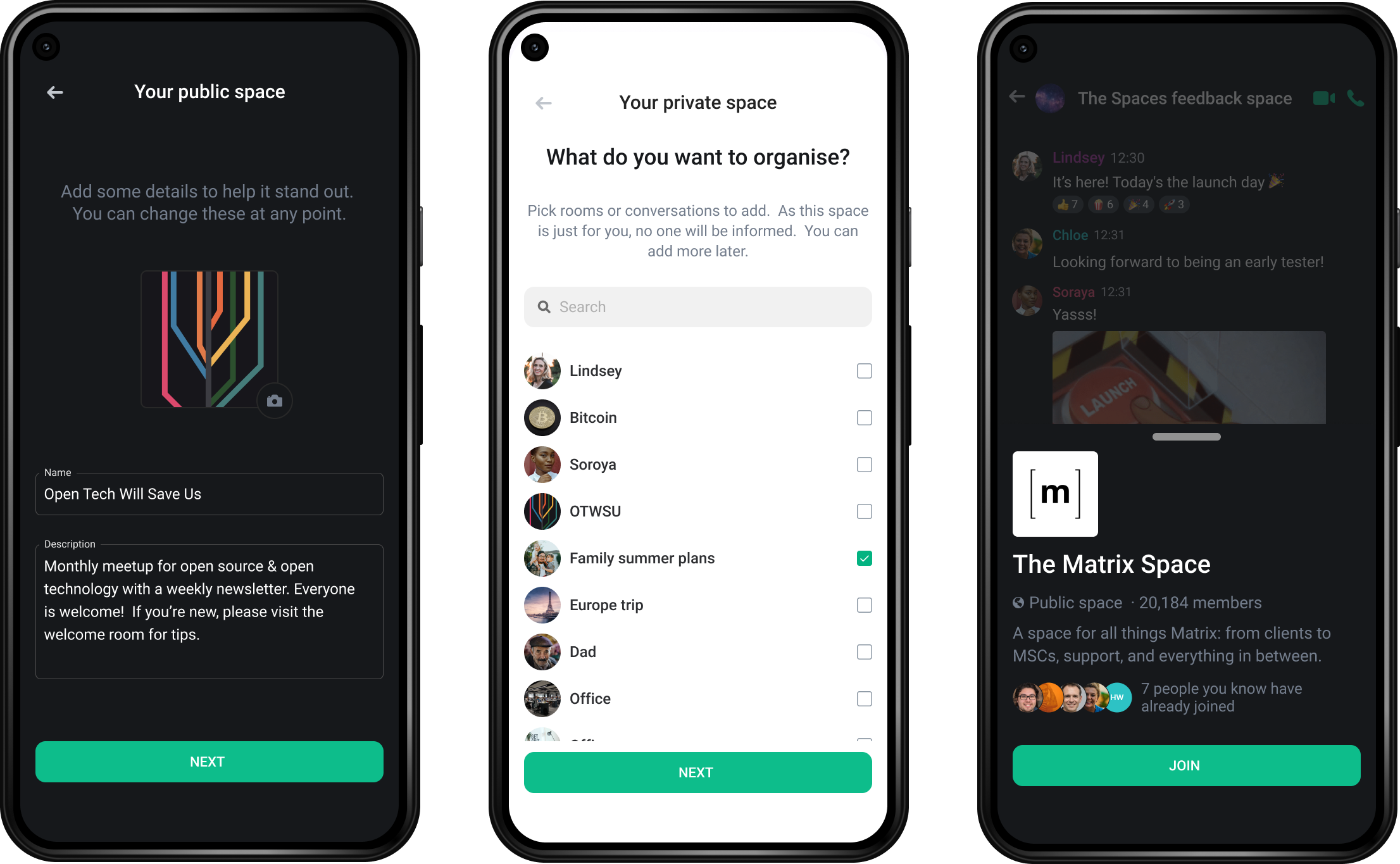 Today, we're incredibly excited to announce that Spaces are officially out of beta! Over the course of the beta, we received thousands of points of feedback through in-app feedback forms, user interviews, in Matrix rooms and beyond. We actioned over 250 issues (that we can count!) across the Web, iOS & Android to be confident Spaces are ready for wider use.
Let's take a look at what you can do with Spaces, and what's coming up next.
---
What can you do with Spaces?
Spaces let you group rooms together, and make those rooms discoverable by the right people. With Spaces, you can:
Add existing rooms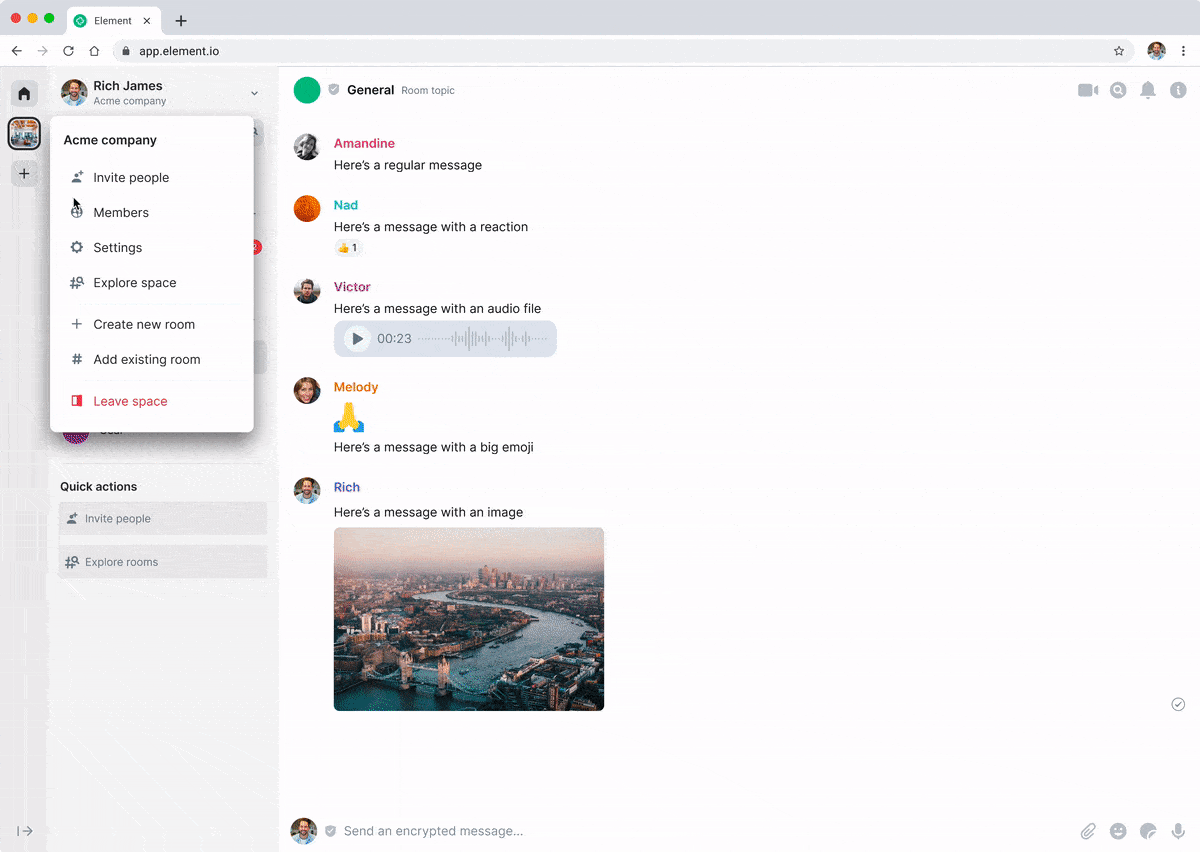 Add existing rooms to a Space, so you don't lose your existing conversations or need to set up new rooms.
Create new rooms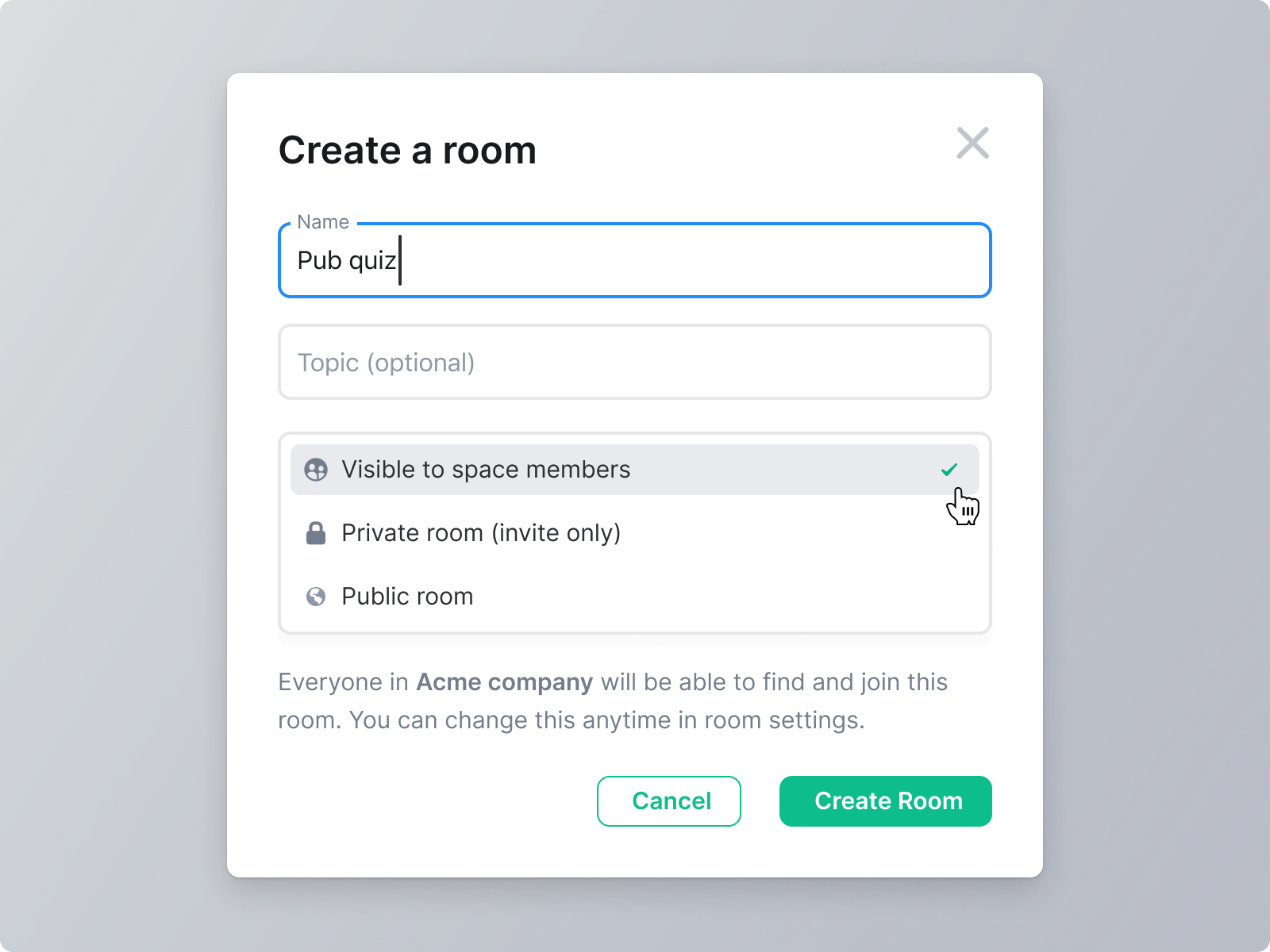 Create new rooms, which can be publicly accessible to anyone, private and invite only, or discoverable by members of the Space

Find more relevant content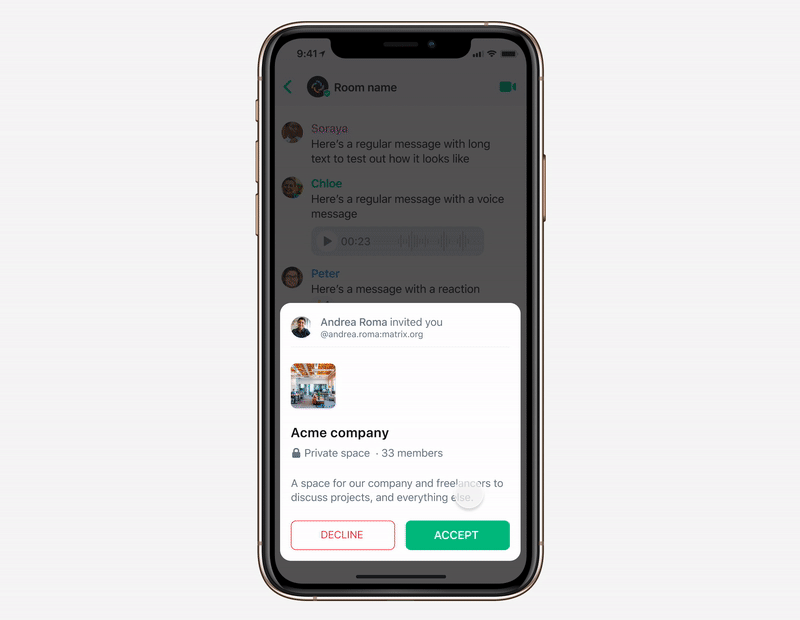 Spaces can now suggest rooms for new people to join, and make it easy to discover new rooms and conversations.
Share your space with others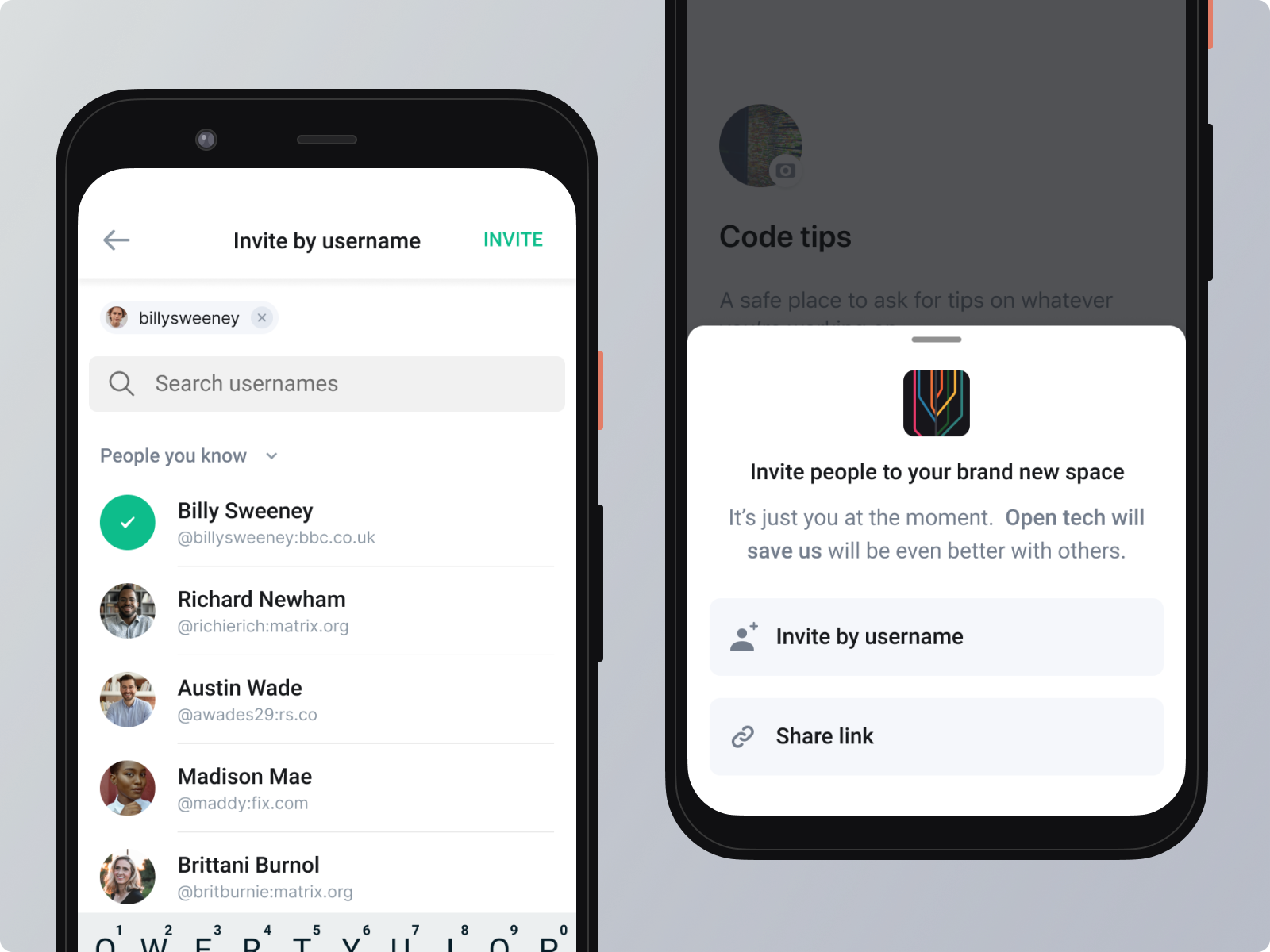 In public spaces, we recommend adding a user friendly address and sharing links. In private spaces, we recommend inviting by Matrix ID or email.
---
What's next?
There are several areas we would love to spend more time improving, but we wanted to get Spaces in more people's hands sooner, and further learn from usage in the wild. We still plan to visit these, which include:
Reducing friction when joining Spaces: So you can be confident the people you invite can easily join and participate in the right Spaces and rooms.
Polishing Subspaces: Did you know you can place Spaces inside each other, to organise conversations the same way you can organise information in folders? We plan to polish Subspaces to be ready for the limelight.
Better landing information: So you can be confident users know your participation guidelines when joining a Space, ensuring it's a safe space for its members.
Clearer interfaces: To make Spaces, Rooms, People, Direct Messages, Favourites and your conversation history easy to find over time, every time.
Space discovery: Spaces rely on a member, moderator or admin of a Space sharing it with the right people. We plan to make it easy to browse and discover public Spaces.
Feature parity on iOS: At launch, iOS lacks the ability to create and manage Spaces (including creating and managing rooms within them) and can't browse more than 50 rooms in a Space. We plan to gain feature parity as soon as we can, across all platforms.
---
How do I use Spaces?
Spaces are now enabled by default in the latest versions of Element, available instantly on the web and being made available in the apps as we speak:
Spaces replace the now legacy Communities feature. On the Web & Desktop, you can alternate between Communities & Spaces in Settings, and upgrade existing Communities you're an admin of to Spaces by right clicking on it and selecting 'Create Space'. On mobile, both Communities & Spaces are supported side by side. Community support will be deprecated on all platforms in the future.
Thank you for all the feedback so far. For feedback and questions, please give us feedback in-app or join us in the Spaces room!