Drop-in, drop-out chats with Video Rooms, and a new search experience!
July 05, 2022
Element app
Today's update sees Video Rooms entering beta in Element, and a new search experience exiting beta! You can't say we don't spoil you 😉!
Video Rooms
We've all been in situations where arranging a video call is way too formal. The hassle of messaging multiple people, seeing who is around, solving calendar puzzles to find a time which works for everyone...

This has been a long time coming and, frankly, we're really excited to be introducing Video Rooms to you. It's a major step towards richer video (and soon voice) rooms!

Here's some ways to use it:

✅ A new way to hang out with groups of people for more casual chats in your communities
✅ More water cooler discussions at work
✅ A fun way to hang out with friends
Starting a Video Room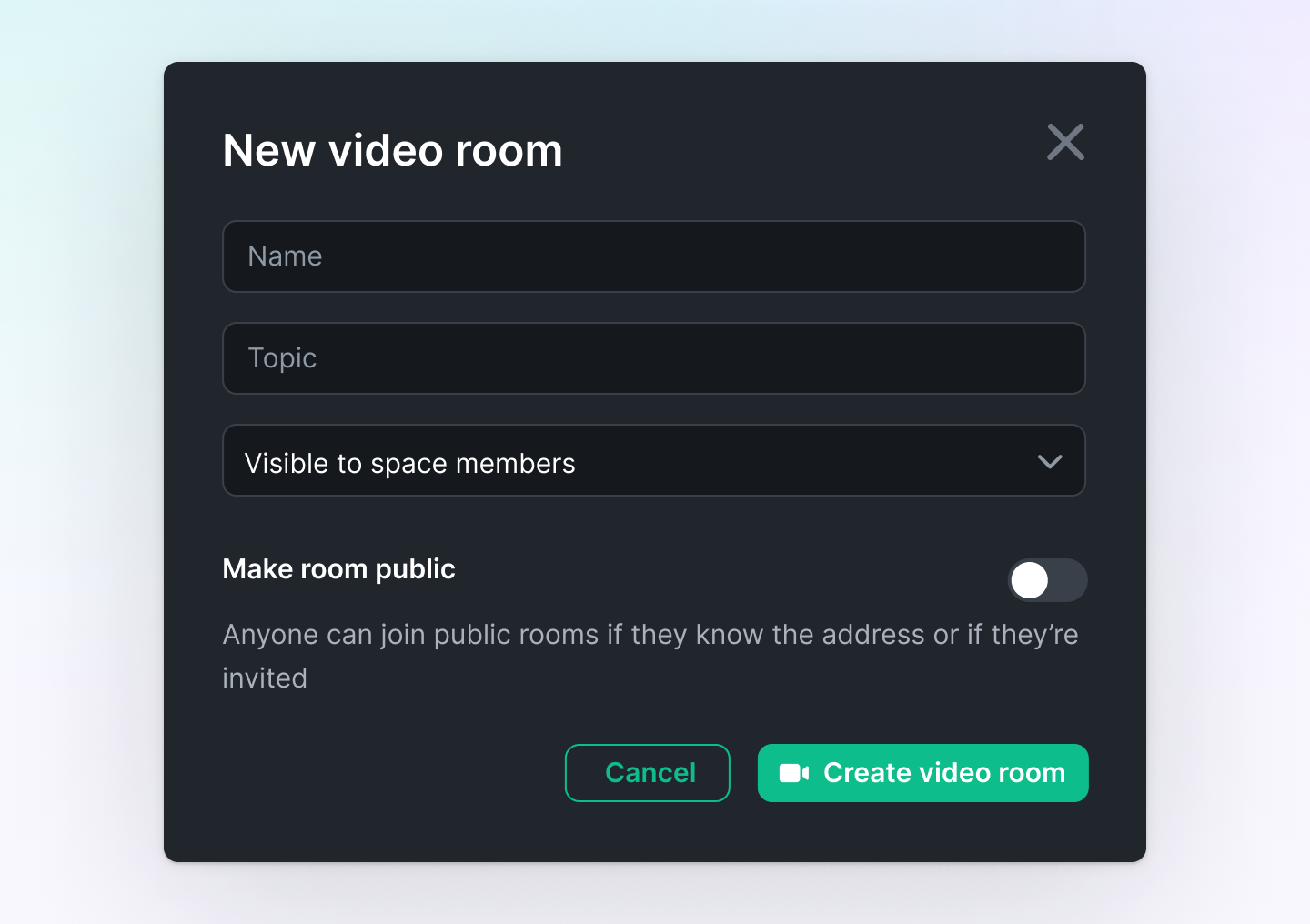 To enable Video Rooms, please go to labs which you can find in settings. While we're in beta, starting a Video Room is limited to Element Web & Desktop. You can create one the same way you create a Room and likewise they can be named, used and shared however you like! But please be aware that anyone can broadcast in a Video Room, so we recommend only inviting people you trust.

Joining a Video Room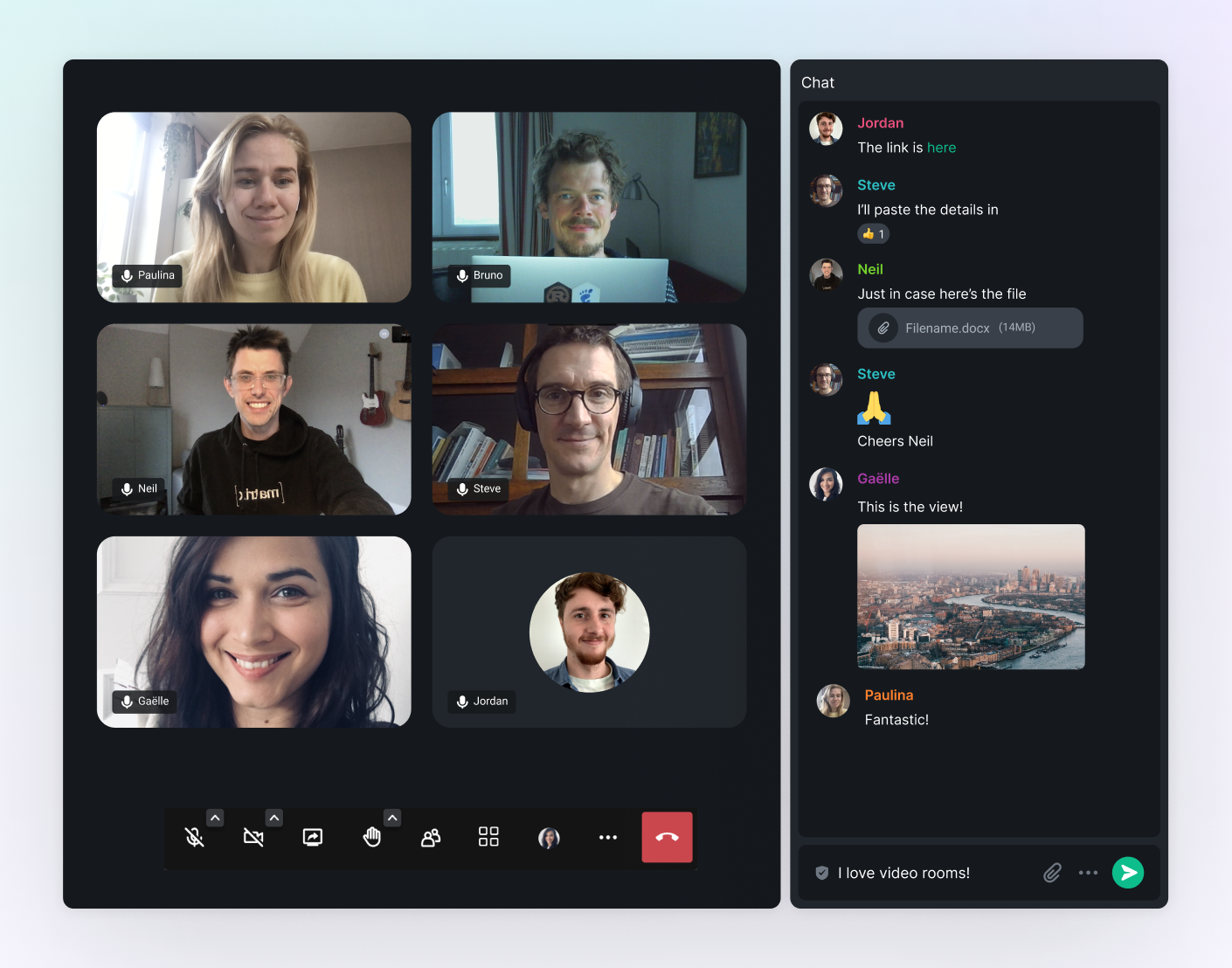 Video Rooms appear and behave like a normal room in the room list until you join.

On Element Web & Desktop, once you join a Video Room they provide a full-screen video experience with a chat timeline on the side, stick to the top of your room list, and use Picture in Picture to keep you connected while you browse the rest of your chats.

On Element iOS & Android, while we're in beta Video Rooms behave the same as an ongoing group call.
What's next?

We've built Video Rooms backed by Jitsi (the same technology used by group calls in Element today) so we can learn more about using them sooner. Once Element Call is out of beta, we'll pivot Video Rooms to use that instead for a more native user experience, end-to-end encryption, voice only rooms and to finally unlock features like push to talk.

Until then - we'd love your feedback after taking Video Rooms for a spin.
---
That's not all - new Search is out of beta on web and desktop!

We've been working on our new full-screen room search feature since December, and we're excited to say that it's finally ready for action!  

This is a major step forwards in terms of providing quick and easy access to all the conversations and Spaces that you're in, with a beautiful snappy UI to help you find what you're looking for.  

Huge thanks to everyone who's beta-tested it over the last 6 months!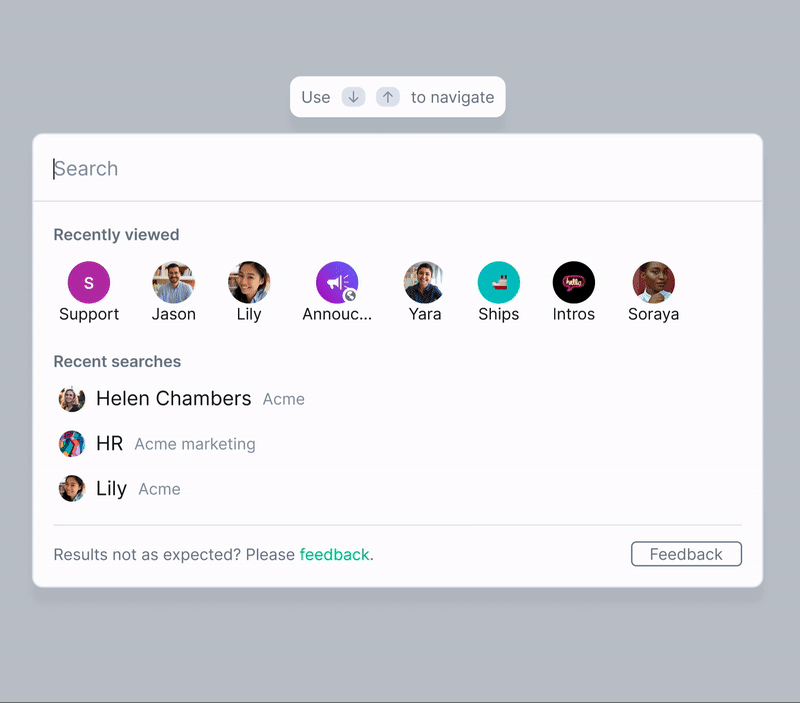 We're excited about the update because:

🔎 It makes search really quick and easy! To open the new search interface, you can either use the Ctrl+K shortcut or just click on the search box in the left panel.

🔎 You also have quick access to your recently viewed rooms classic breadcrumbs and, for the first time, recent searches; giving you a shortcut to your previous search results.

🔎 Don't worry if you can't see what you're looking for - just type your word into the search to find it in your DMs, Rooms and Spaces. And it will even show you other suggested rooms in your Spaces!
Introducing filters

What if you want to find a Room you haven't joined yet, or start a conversation with someone new? We've got you covered!
If you know that you're looking for a new public room or person, you can now click on the "Public Rooms" or "People" filters to show only those results.
Advanced users will still be able to add other homeservers and search for rooms by selecting "public rooms" and then using the drop-down list...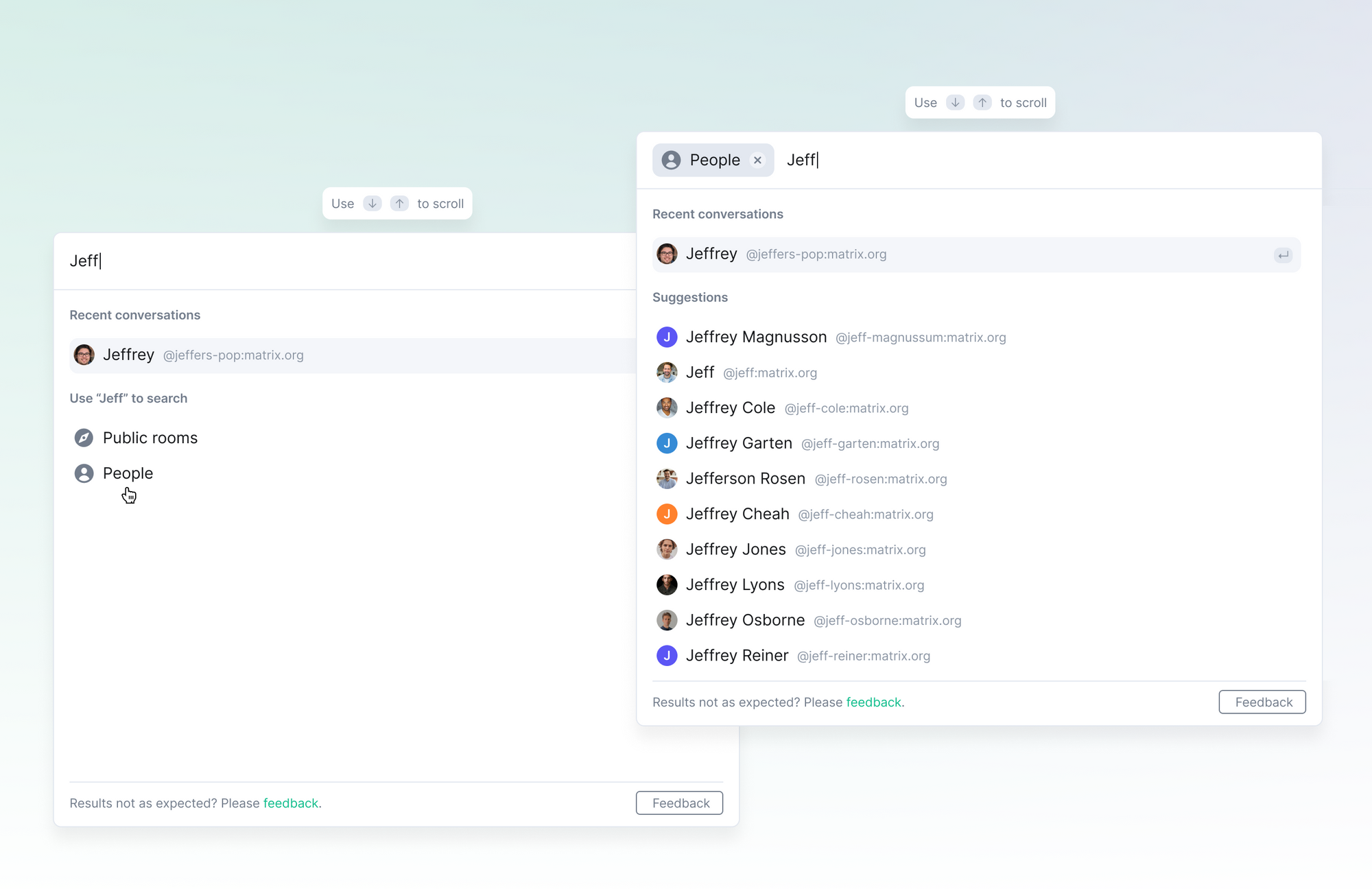 What does the future hold?

Adding a dedicated search dialog and filters has opened up endless possibilities for new search functionality.
We have lots in the pipeline! We'll flag when these and other new features go live, so you don't have to 'search' them out… 😉