All aboard! Better FTUE for less WTF
August 08, 2022
Element app
While many understand the value of decentralised, interoperable, end-to-end encrypted chat and a whole treasure trove of communication features - it's no good if folks can't get signed up or logged in…
🎺 *Cue Fanfare* 🎺
So it *sparks joy* to launch our new "Sign up and sign in" flow on mobile, as well as a new onboarding checklist on Element Web!
Creating an account has never been easier
Knowing that many users want their family or friends to make the move to Element, we've been thinking about how we can make the onboarding process as easy and user-friendly as possible. We've simplified our create account flow, making it easier for new users to get up and running on Element; our new flow ensures there's no more stumbling at the first hurdle!
Truth be told, these improvements are overdue. But we know the importance of making a good first impression, and began this work in earnest a while back with a research project to truly understand the sticky parts of our product that cause speed bumps for a first time user experience (FTUE).
To ensure we were thorough, our designers and engineers partnered closely to pull apart every step of the flow; understanding what needed to stay, and what could go. We learned that choosing a Homeserver can be daunting; that it wasn't obvious what your new Matrix ID (MXID) is, and that the differences between the various apps (iOS, Android, Web) also caused difficulties.
As well as addressing these issues, we introduced more energy and personality into our first time user experience. We've focused on setting the right tone with clear instructions, providing helpful hints, and a visually sweet colour palette 🍬
Our new create account flow will be rolling out to all mobile users over the coming days. We'd love for new Element users to let us know what they think - use the Feedback button, straight from your app!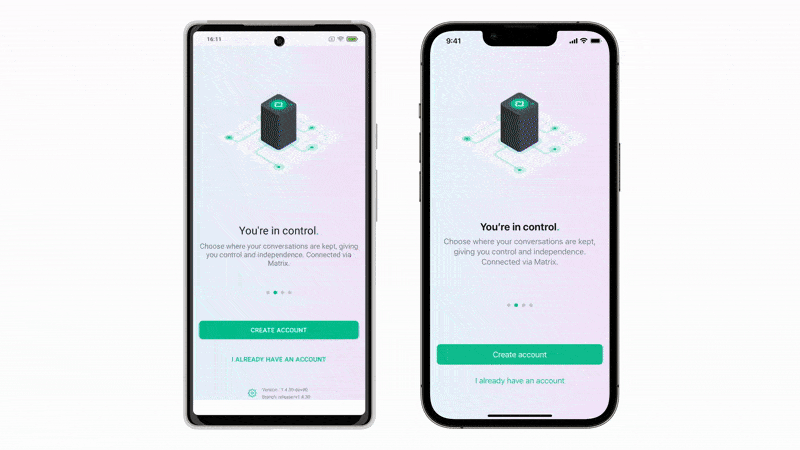 And a more simple sign-in
As part of improvements to the sign-up flow, it made sense to improve things for our current users too!
It's now super simple to sign-in; there are fewer clicks and less confusion. We've also introduced a feature where you can enter your entire Matrix ID into the Username field and the Homeserver will automatically change for you 🪄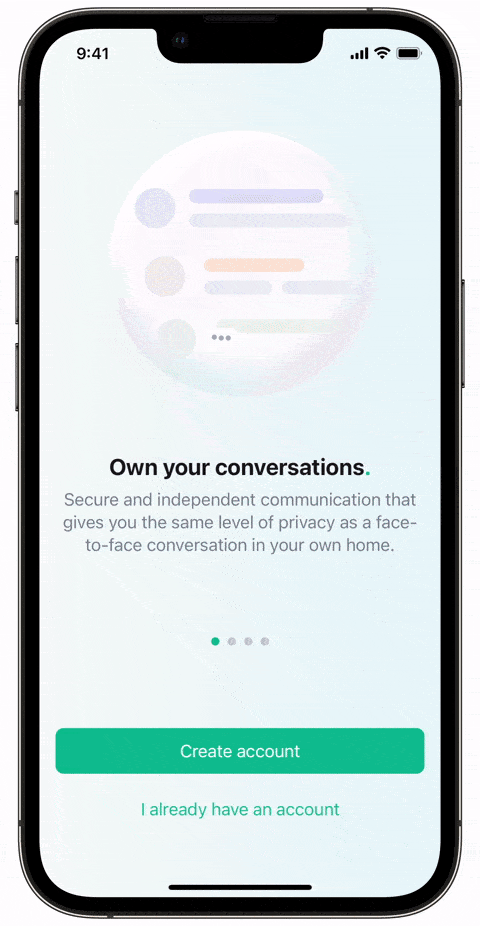 A new onboarding checklist for Element Web
For new users on web we're also trialling a new "Onboarding Checklist." We're hoping to improve the experience for new users on Element Web by showing more helpful starting points.
With our new layout we're putting "Create Room" or "Start a chat" front and centre. By increasing the focus point for new users, we hope that they'll be up and running faster.
If it's not for you, you can click the [x] in the Welcome box in the Room list to hide it and/or use Settings to bring it back.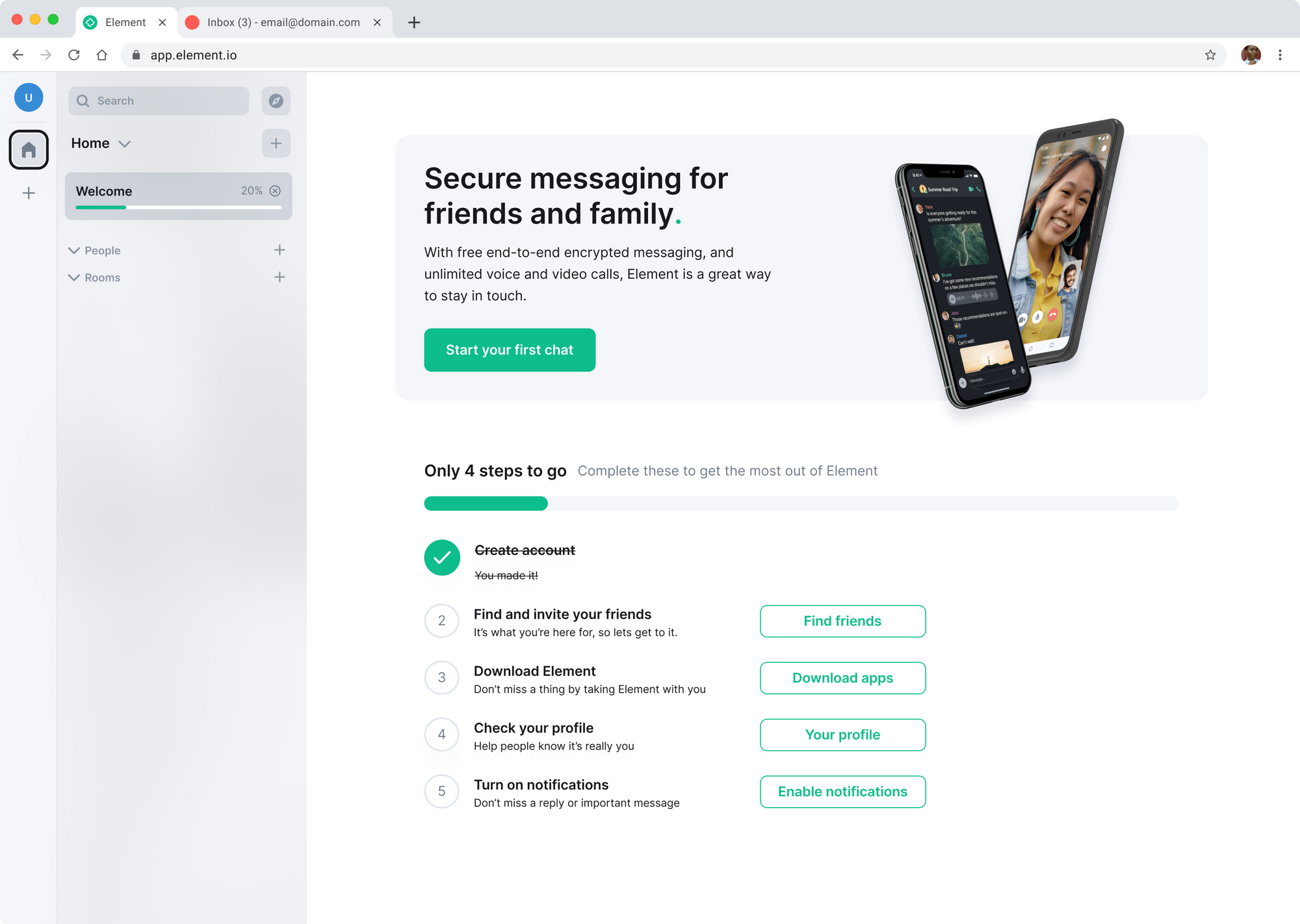 Continuous improvements!
These onboarding improvements are an important step towards eventually switching over to OpenID Connect to manage your accounts, as outlined in this Matrix blogpost - watch this space over the coming months as OIDC starts to land!
While we're on this journey your feedback is hugely important and we love hearing it, so please keep it coming! Our mission is to make sure Element "sparks joy" and we can't do that without you.