Element Call Beta 2: encryption, spatial audio, walkie-talkie mode and more!
June 07, 2022
Element
Back in March, we announced the first beta release of Element Call, our voice and video conferencing app powered entirely by Matrix. Since then, not only have we been busily using it for all our own internal small-group meetings (it currently only works with up to eight participants - give or take) but we've also been working hard on improving and updating it. That makes it really exciting to announce our first major update to Element Call: Beta 2.

So, what does this update bring?

End-to-end encryption
When we launched Element Call, we kept encryption turned off to start with. Of course, the ambition was always to use Matrix's end-to-end encryption (E2EE), but having it enabled limited our ability to debug connection problems, which was important in the early beta stages. Ironically, Beta 1 ended up being so stable that we've had to do almost no debugging - and so now we're finally biting the bullet and turning on E2EE! You shouldn't notice any difference to your calls, but you can be reassured that they are now fully encrypted. N.B. that Beta 1 cannot participate in calls with Beta 2 users as they are now encrypted!

Spatial audio
One of the most fun features of Element Call is Freedom Mode, which allows you to move participant video tiles around on your screen. With our new, experimental, spatial audio feature, each participant's audio will sound as if it's coming from where their tile is positioned on your screen. You can turn this on in your audio settings if you want to give it a try!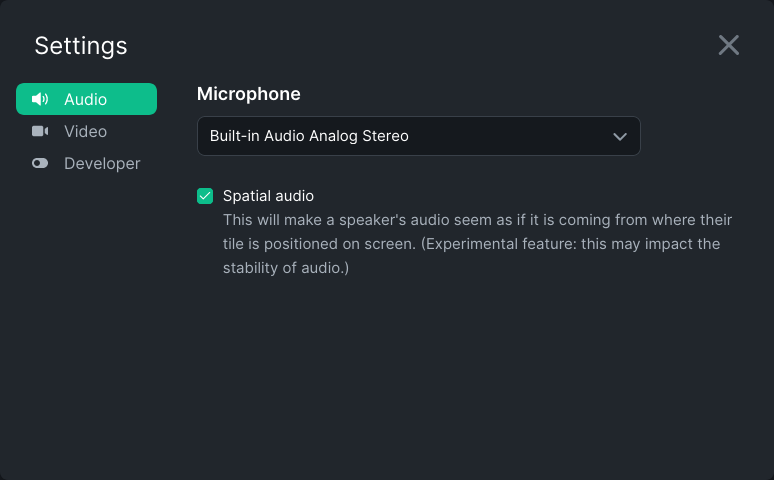 Walkie-talkie mode
This release introduces a whole new experimental way of communicating on Element Call. When creating a call, you have the option to choose between the standard video call that you're used to, or the new walkie-talkie call option.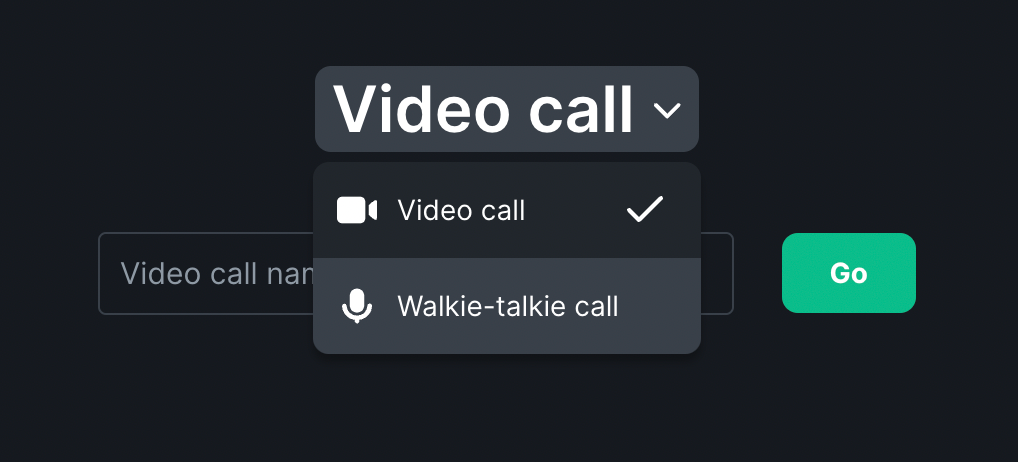 In a walkie-talkie call, videos are disabled, and everyone is muted by default. To speak, press the 'push-to-talk' (PTT) button, either by pressing it on the screen or by holding the spacebar. The catch is that, just like a walkie-talkie or two-way radio, only one person can speak at a time. When someone else is speaking, your PTT button will be disabled, and if you try to push it you'll hear a warning beep.

Why have we introduced this? Well, a lot of people who are used to using radios to communicate - whether taxi or truck drivers, construction workers, or emergency services personnel - are keen to move away from traditional hardware and onto a secure, encrypted software solution that they can run on any device. We're really excited about the potential for Element Call to be an option for these users, and this early version demonstrates how well it can work.

Even for those of you who don't use walkie-talkies on a regular basis, we hope you might find this mode fun and interesting, and maybe even a new way to hold small-group meetings or stand-up calls!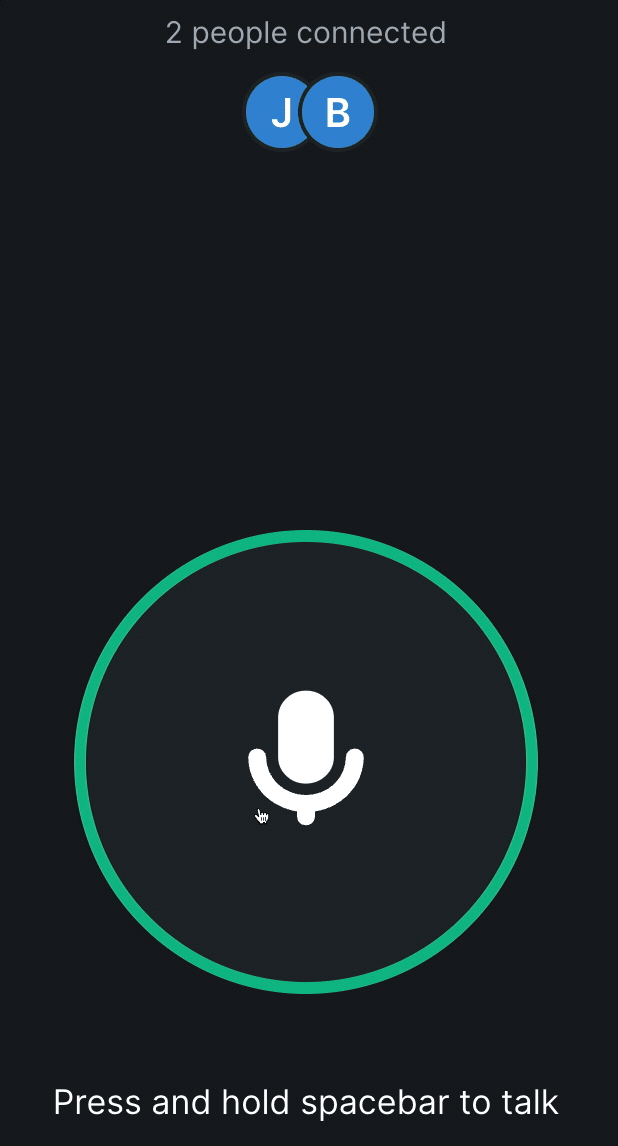 Smoother drag-and-drop
We've also been doing a lot of work in the background to make the experience of dragging tiles around in freedom mode even nicer and easier to use. This release makes the drag and drop behaviour much smoother, fixing the bug in Beta 1 where the tiles popped under and over each other as you dragged.

And more to come!
This is just the first of many more enhancements to come. In particular, we're currently working hard on implementing decentralised SFUs (Selective Forwarding Units) thanks to an amazing open source contribution from Sean DuBois, lead of the Pion WebRTC project, which will allow us to support much larger calls than the current cap of roughly eight users, and handle bad network conditions much better. Once we have SFUs in place, Element Call should finally be out of beta!

Meanwhile, there's also lots of work going on to embed Element Call into Element itself on Web, Desktop, iOS & Android - replacing Jitsi as the default conferencing system. This is a two step process: first we embed Element Call much as we embed Jitsi today, and then secondly we embed it much more tightly so it shares the same Matrix stack as the parent Element app (and so shares access control, E2EE verification etc with the rest of Element). Watch this space for embedding progress in the near future!

Finally: please keep feedback coming - you can submit feedback and bug reports from Settings in the app, and we're actively triaging and acting on the feedback as it arrives.  So, please head over to https://call.element.io, give the new release a go, and let us know how it goes!