Element X; now with embedded VoIP!
November 07, 2023
Element app
We've made tremendous progress with Element X. It's just six weeks since the Ignition release and, with this new update, Element Call is now fully embedded!
Element Call
Element Call transforms voice and video within Element X, and is far superior to VoIP within classic Element. For both 1:1 and group calls, it's now a single click to join a call using the new call button in the room header.
But most importantly - thanks to a combination of LiveKit and Matrix - Element Call offers consistently high quality voice and video. So that's at-scale, decentralized and end-to-end encrypted VoIP as a core function of Element X.
With Element Call fully integrated, it's well worth noting that calls now happen using your actual Matrix identity - using both your normal Matrix ID and your real Matrix cryptographic identity. It's the first time that group VoIP calling in Matrix shares the same cryptographic infrastructure as all the rest of Matrix. It also means that each participant in the call has their own unique identity for encryption (rather than just sharing a password as the key to the room). Group voice and video calls support way more than 100 people simultaneously, while still being fully end-to-end encrypted.
Right now, Element Call doesn't support a traditional 'phone call' with a ring tone. It will do obviously, but for the time being it's set up for joining a 1:1 or group call.
To parity and beyond!
Embedded Element Call is a game changer, and puts Element X well ahead of 'classic' Element in terms of Matrix-based VoIP.
Six weeks ago we described Element X as a 'stripped-down' messenger. It's now rapidly approaching parity - or beyond - on most messenger functionality.
There's still more to come on the messenger side (encrypted backups, unread state and room filters),  - and we're yet to get seriously started on collaboration and enterprise features - but other notable additions in the new release are:
Voice messages
We've added voice messages to Element X. Just tap and hold on the microphone symbol next to the composer and away you go.

Screen lock and biometrics
Users can now set up a biometric or PIN based-lock on the app itself, offering an extra layer of privacy should someone have got past your device's first line of security.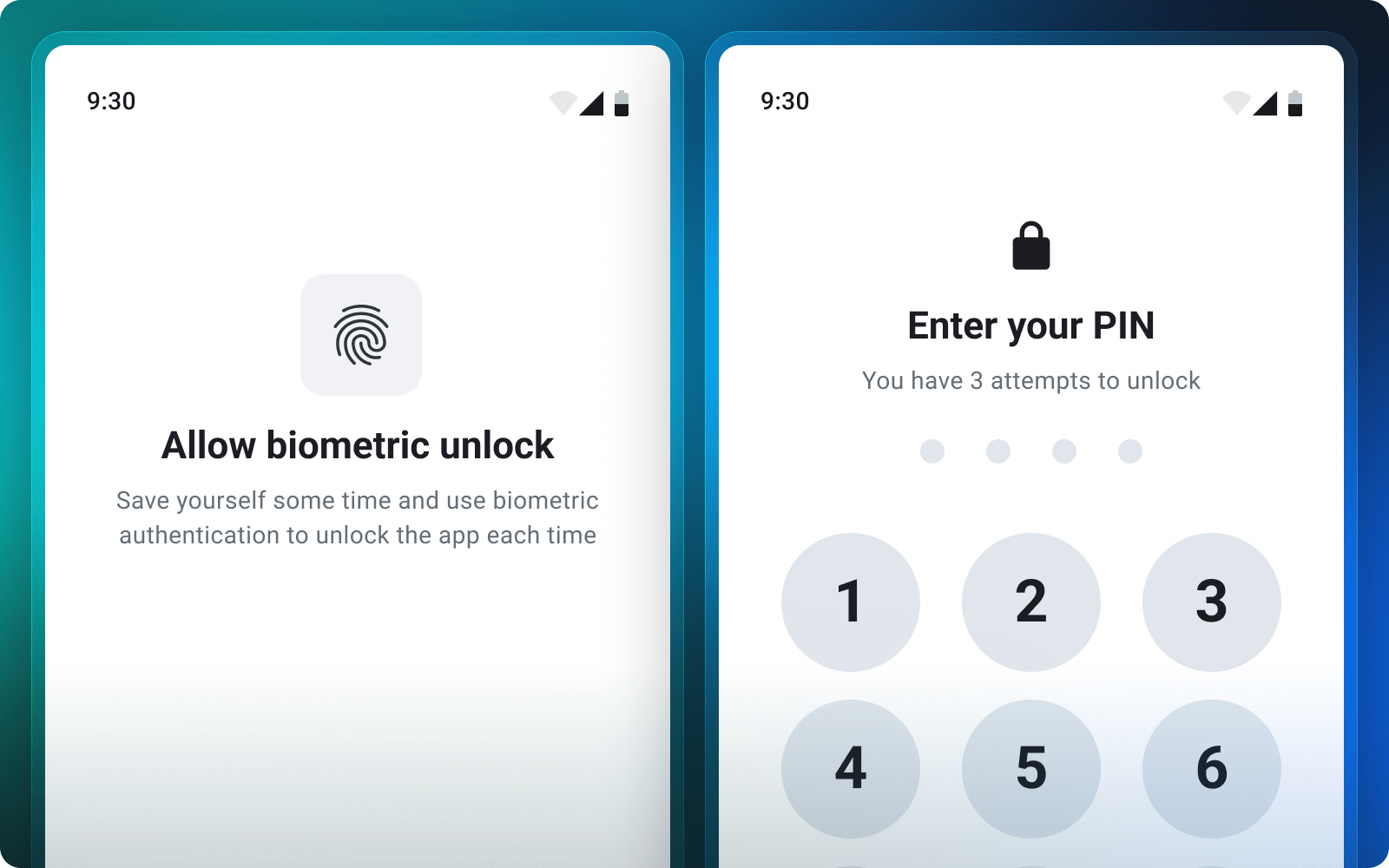 And @mentions!
It's not fully functional as yet (there's a bit of work remaining on Notifications and Settings), but if you hit the @ key when writing a message you'll also notice @mentions are now live as well.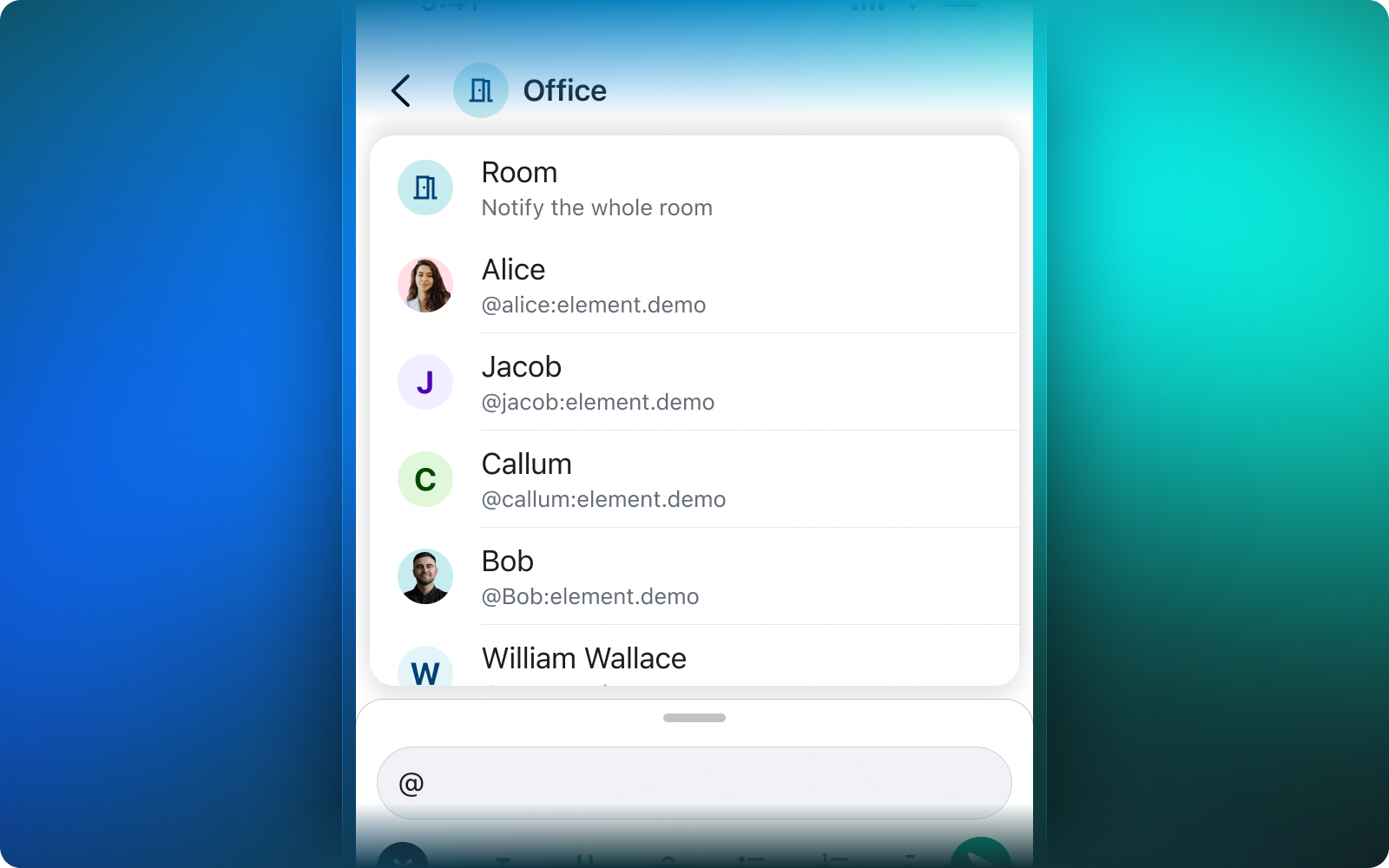 And talking of parity, thanks to matrix-rust-sdk and Compound, our Apple and Android apps are keeping in step with each other. So whatever your preferred platform you can get the latest version of Element X, right now!
Finally, as always with Element X, we'd like to thank BWI for being such a strong and consistent supporter of Matrix development.