Make WhatsApp enterprise compliant
.
Data sovereignty for compliance

Supports SSO, group sync, audit and admin bots

Available on-premise and cloud

Integrates with WhatsApp, Signal and Telegram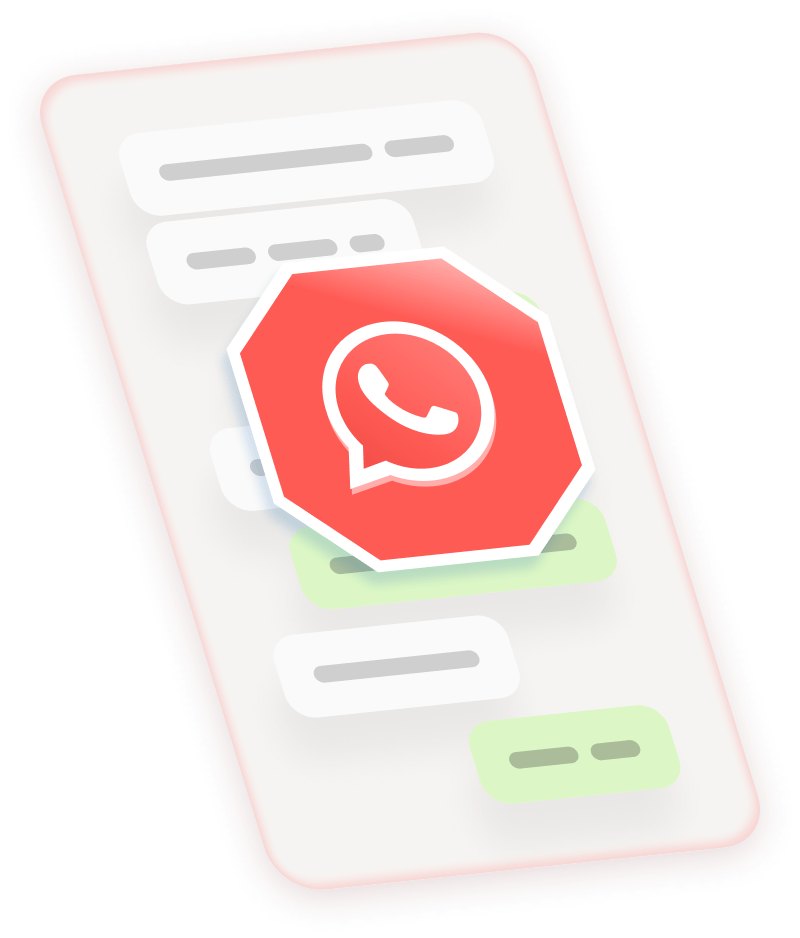 The flexibility to solve messaging app compliance
.
Element brings compliance to messaging app based conversations, with enough flexibility to suit users, their clients and the enterprise.
1

Employees get a consumer style messaging app, with powerful collaboration functionality, that integrates with Single Sign-On systems for ID and access management.

2

Employee conversations are end-to-end encrypted, with a visible in-room audit bot acting as a participant to ensure compliance.

3

Clients and partners can use a free version of the Element app for compliant end-to-end encrypted messaging.

4

Alternatively clients can remain in their preferred app, with their conversation bridged back into the enterprise's Element platform.

5

And whatever the setup, the enterprise can host all messaging discussions; both on-premise and in the cloud.
The best of all worlds, and a little bit more
...
Like the best consumer messaging apps, Element is fast, easy-to-use and end-to-end encrypted. It offers voice and video calls, voice messages, read receipts and emojis.

It's also a collaboration platform, able to support all sorts of productivity boosting integrations and data sharing. But unlike Slack and MS Teams, Element is a mobile-first app and end-to-end encrypted; it also enables an enterprise to host its own data.

And by being based on an open standard, Element also offers the easy connectivity of email even across multiple organisations.
Element's ROI
.
Cost – from $5 per user per month
‍
Saving – $200M fine for failure to maintain and preserve written communications

Putting the workplace in control
.
An organisation needs to be able to manage its messaging platform, in a similar way to how it manages the email system. Element uses delegated authentication and group sync to integrate with Single Sign-On systems, so admins can configure and manage an enterprise-wide messaging platform. 

Enterprise deployments of Element enable admins to create and manage organisation-wide chat room structures, as well as the ability to audit conversations and to protect work-related messaging with antivirus and data loss prevention. Admins can specify retention policies, and can even enable or block features within the app itself.

The Element app is free to download, so organisations with a complex workforce - such as outsourced or agency staff, contractors and freelancers - can be easily provisioned and deprovisioned.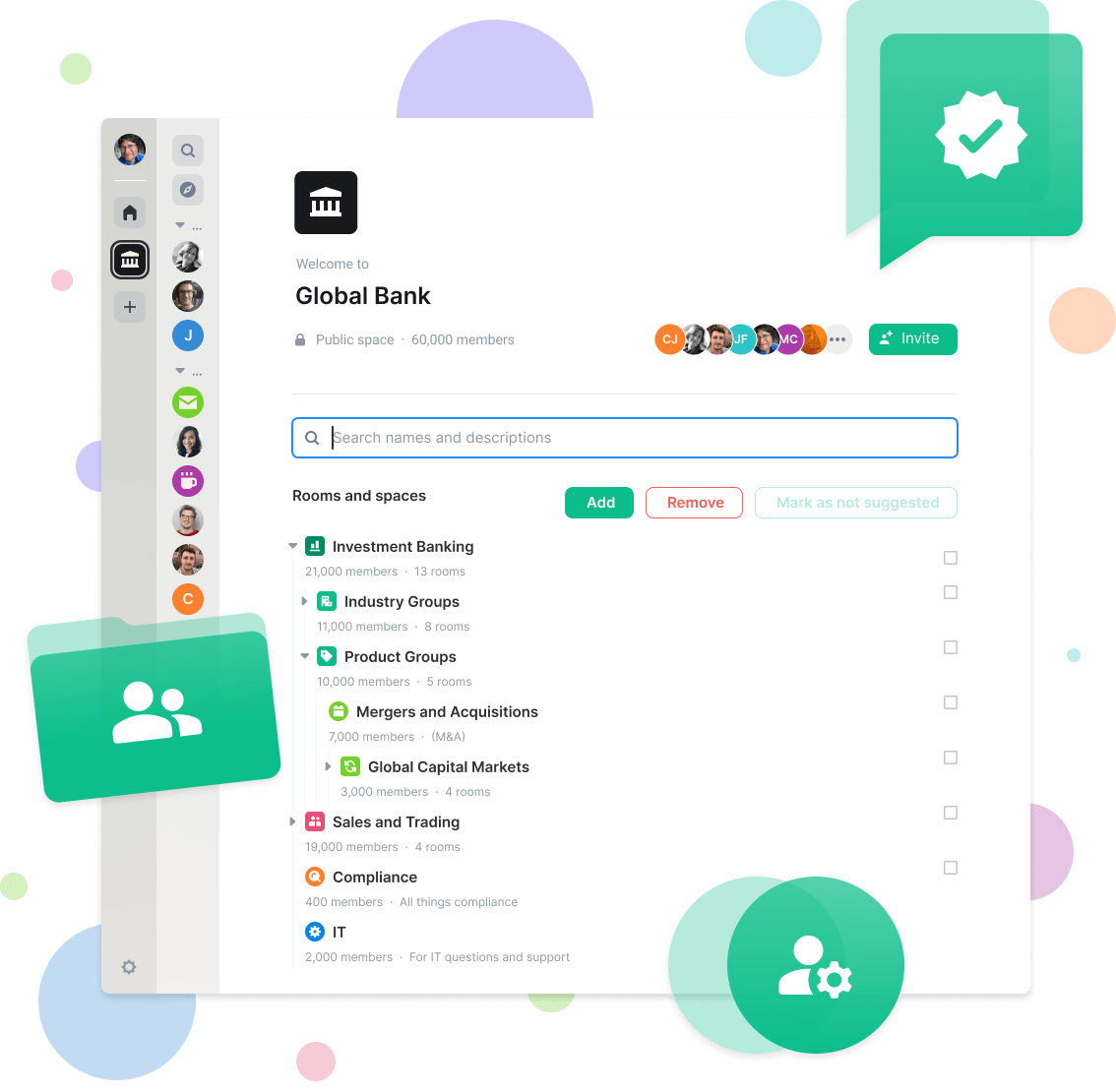 Make your company compliant
.
Compliance in the real world.
Authorities such as the Securities and Exchange Commission (SEC) and the Commodity Futures Trading Commission (CFTC) need written communications to be maintained and preserved.

Banning the use of WhatsApp and other consumer-grade messaging apps simply isn't feasible as they have become ingrained and habitual.   

The fastest route to compliance needn't involve changing workers' habits. Employees can have the WhatsApp account on their work number bridged into the company's Element platform. As the bridge necessarily decrypts the conversation, the bridge itself is hosted in a trusted environment; most likely self-hosted by the organisation or through Element's own hosting solution. In control of its data, the company is able to set and maintain its own retention policies to meet its compliance requirements. 

Over time, employees can be encouraged to adopt the consumer style Element messaging app directly so they - and the company - can also benefit from Element's powerful collaboration functionality.

Make WhatsApp, Signal and Telegram compliant.
Make sure your employees' use of WhatsApp doesn't cost your business $200M.

Employees using Element can directly message their clients and partners, even if those external parties are in consumer-grade messaging apps. Conversations are decrypted in a trusted environment.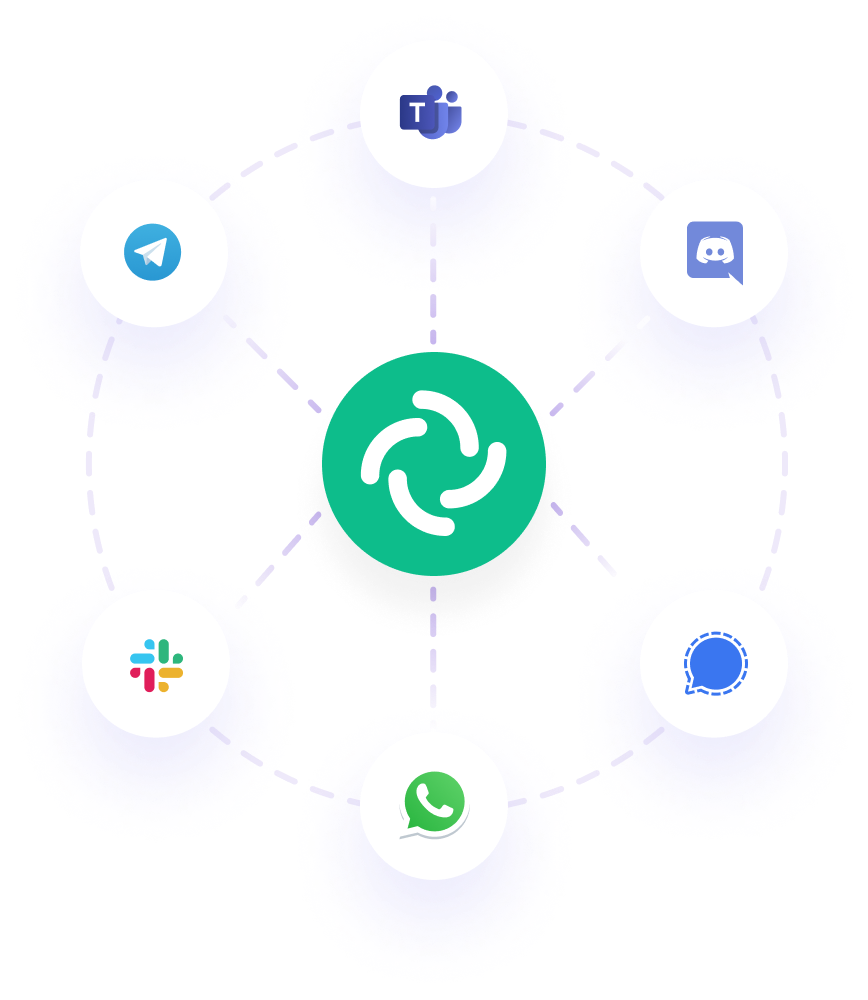 On-demand webinar: Unpacking the latest Secure Communications Wave.
Watch our CEO Matthew discussing how enterprise IT leaders can make better secure communication decisions ft. guests from Hexagon and Forrester.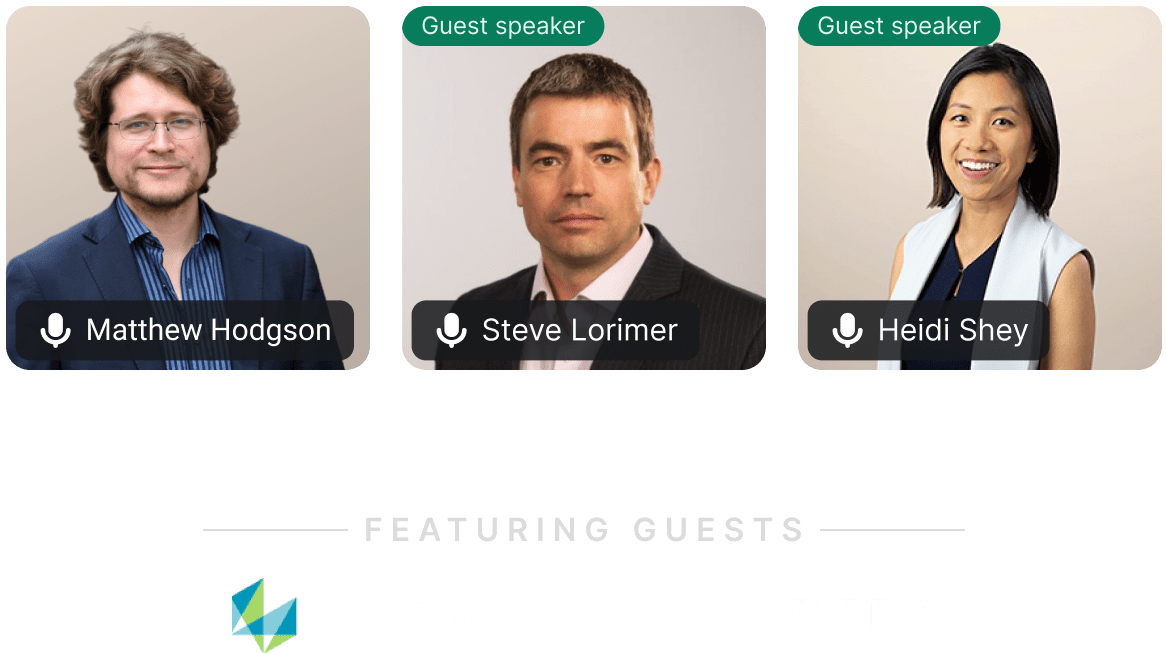 The most flexible collaboration platform.
Element gives you the best of messaging, collaboration and email.
Element
Signal
Telegram
WhatsApp
Consumer-style easy to use messenger app
Interoperability into existing systems
Easy connectivity across an ecosystem
Flexible provisioning for large workforces
End-to-end encrypted by default
Available on-premise and in the cloud
Enterprise-grade functionalities
Data compliant with audit trail
Be in your element
.
Secure communication and collaboration.
Get started
Built on Matrix
Matrix is an open network for secure, decentralised communication, connecting 80M+ users over 80K+ deployments.