Secure Out of Band communications
.
For classified discussion, business continuity and incident response.
Complete data ownership

Decentralised for network resilience

Separate network for incident response

Supports air-gapped environments

Protected by end-to-end encryption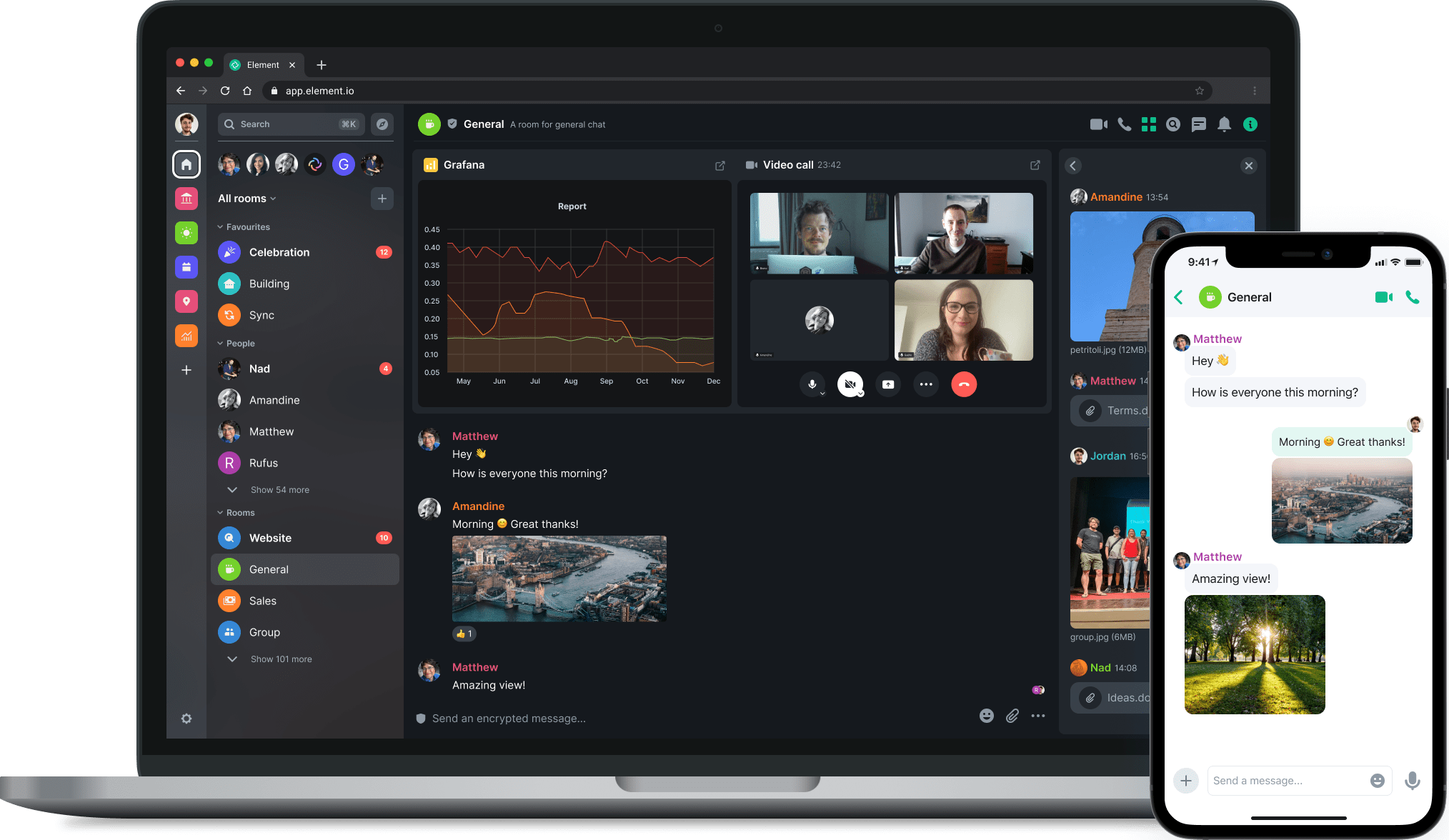 What is an Out of Band solution.
Protect sensitive parts of the organisation
'Secure enough' isn't true for the most sensitive parts of an organisation.
Prevent further damages from attacks
Incident response teams need an end-to-end encrypted platform on a separate network.
Don't rely on consumer apps for backup
Business can't fallback on consumer apps when the primarily communications platform fails.
Remain operational during global outages
A decentralised network delivers mission-critical performance.
Specialist teams
High security, mission-critical requirements

Majority of teams
Using 'secure enough' collaboration tools
Out of Band with that extra element.
Element is a powerful and flexible solution that can be configured for a range of use cases.
Incident response
Cybersecurity teams need to remain operational in the face of a cyber attack, so Element can be configured to run on a separate network. 

With powerful mobile and desktop clients, cybersecurity teams can collaborate in real time whenever and wherever they need.
Mission critical teams
Some parts of a company simply cannot be offline. Element is decentralised to ensure maximum availability for mission-critical performance.

Element also supports non-internet connected environments with a range of low bandwidth connectivity.
Air gapped
Highly sensitive operations may operate within an air-gapped environment so Element can be self-hosted to run as an isolated network.

Element also offers Secure Border Gateways and Cross-Domain Gateways to enforce rules-based networking to protect high-side environments.
Interoperable with primary network
An Out of Band network should not force its users to jump between apps.

Element bridges to traditional apps, such as Microsoft Teams and Slack, so that security conscious teams can stay in Element while communicating with less-sensitive areas of the business.
On-demand webinar: Hexagon's Out of Band use case.
Watch the webinar with Hexagon talking about how they use Element as a secure and parallel Out of Band communication solution for incident response and high-security conscious teams.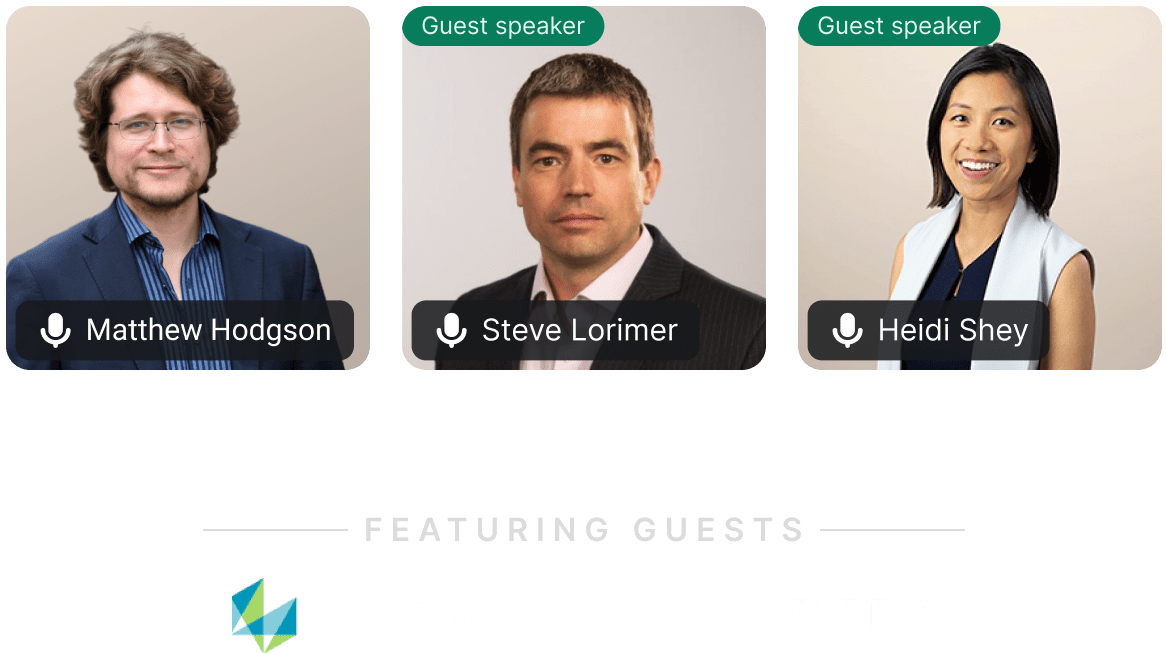 Out of Band, not
Out of Control.
Secure Out of Band communication has to support corporate requirements, otherwise it's little better than using WhatApp or Signal. Organisations can configure Element for their needs, including corporate oversight, administration, record keeping for compliance and in-app functionality. If appropriate, Element can also be integrated with Single Sign-On systems.
Learn more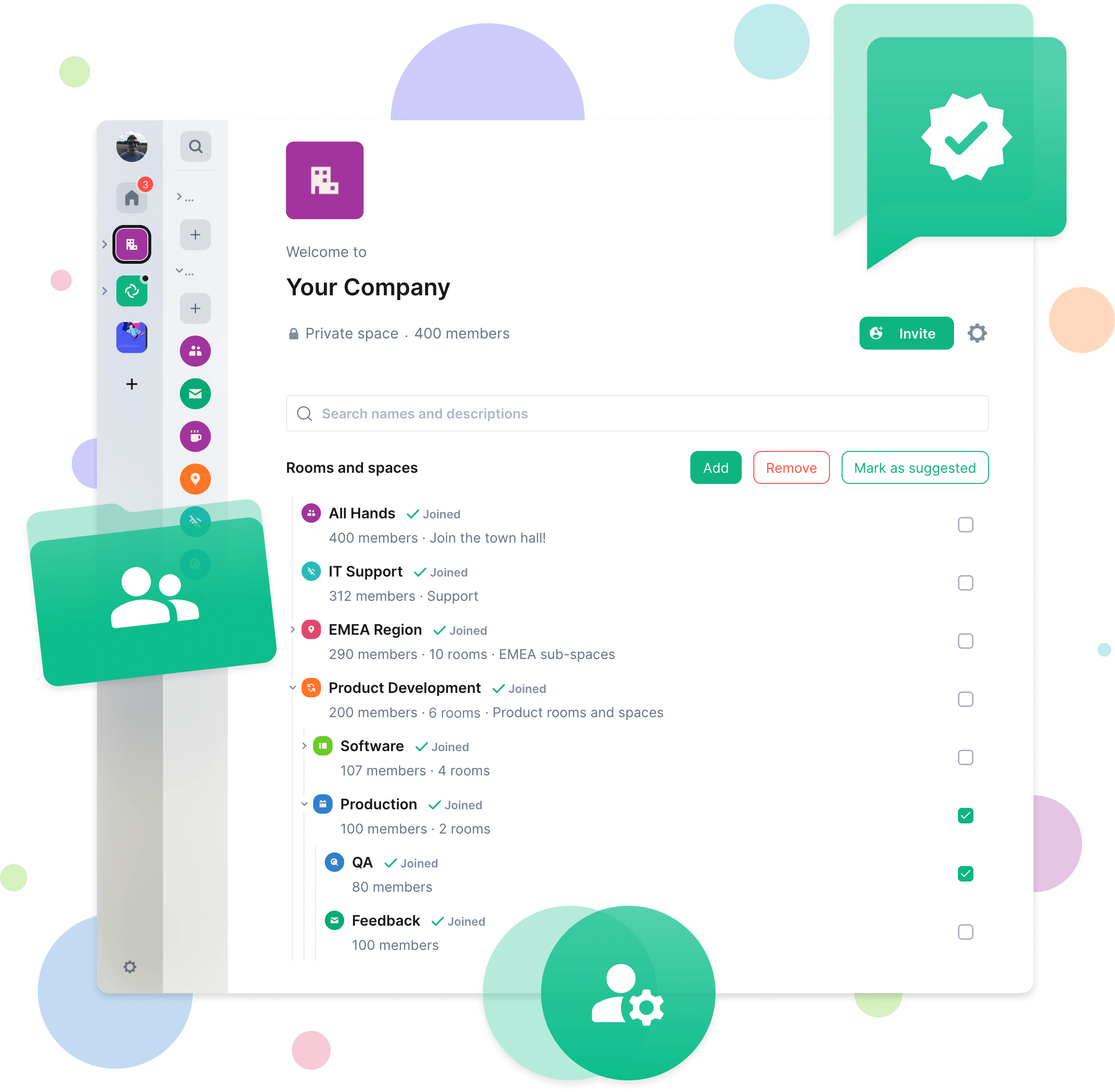 Security conscious organisations put their trust in Element
The most flexible collaboration platform.
Element is a modern alternative for secure and resilient communications that combines the best of email, traditional collaboration tools and messaging apps.
Element
Email
MS Teams
Slack
Whatsapp
Signal
Easy to connect with external parties
Can use self-hosted or fully managed
Can offer data sovereignty
Decentralised for network resilience
Suited to Out of Band use
Suited to Incident Response
Be in your element
.
For classified discussion, business continuity and incident response.
Download info sheet
Built on Matrix
Matrix is an open network for secure, decentralised communication, connecting 80M+ users over 80K+ deployments.