On-premise collaboration.
Deploying on-premise enables organisations to bring secure and end-to-end encrypted communications into their own environment while benefiting from our expert support.
Simple, fast deployment
on-premise.
For security or compliance reasons, many customers need to self-host their mission-critical communications.

Element On-premise is the preferred choice for large public sector organisations and those in regulated industries.

Our Element Installer makes it easy to configure, install, manage and upgrade an on-premise Element deployment. And because Element is Matrix-based, entire supply chains and ecosystems are able to communicate through end-to-end encrypted messaging and VoIP.

Each party is able to retain its data sovereignty, and meet strict information assurance obligations.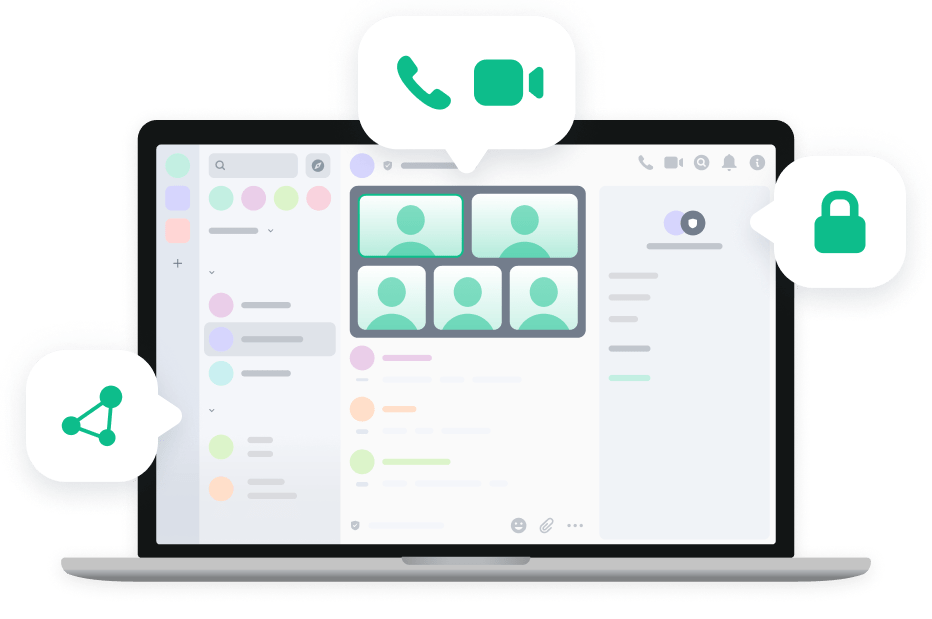 Element Installer.
Element doesn't simply accommodate on-premise deployment, we make it easy.

Using the Element Installer means you can be confident that your Element On-premise or Element Enterprise On-premise is always up-to-date, using the latest best practices.

The Element Installer includes Synapse configuration and usage, bug fixes, upgrades and enterprise add-ons. These include Delegated Auth (e.g. SAML/LDAP), Group Sync (e.g. LDAP, AD Graph API, SCIM), audit and admin bots, and integrations such as Github, Gitlab, Jira and Webhooks.
Support and SLA
Element's support team provides unrivalled Element and Matrix expertise to ensure your on-premise deployment is in perfect shape.
Learn more
How does it work?
It is easy to deploy Element On-Premise and Element Enterprise On-Premise. Our installer gets you up and running in a consistent, automated manner in line with best practices for both Element and Matrix.

Both Element On-Premise and Element Enterprise On-Premise can be installed as a production ready instance or as a Proof of Concept.

Today, our installer is text-based and works on Ubuntu 20.04 and Red Hat Enterprise Linux 8. You simply provide some basic information about your environment in configuration files, run the installer, and then start enjoying your very own Element stack that you control.

Subscriptions start at $3 per user, per month.
Why organisations choose Element On-premise.
Data sovereignty
Element On-premise lets you tightly control how and where your organisation's messaging and collaboration data is hosted enabling you to comply with legal and regulatory obligations.
Federation
Element On-premise supports secure federation built on an open standard. This ensures easy, licence-free connectivity both, within a single organisation (internal only) and across a supply chain or ecosystem.
Security
Element provides end-to-end encrypted messaging and VoIP to keep the data secure. Only the participants (including visible in-room audit bots if required) can view the conversation.
Secure the entire network.
Element's expertise in border gateways and cross-domain solutions includes managing air gapped networks, and networks with different security levels.

Border gateways can be used to secure a private Matrix network for a large organisation, or to underpin an entire federated ecosystem that spans multiple organisations. 

Cross-domain solutions enable the secure import and export of data between separate Matrix-based domains to support both cross-domain and cross-classification operations.
A secure Skype for Business Server replacement.
Skype for Business Server is approaching End of Life, and it has no on-premise migration path. Element is a secure, end-to-end encrypted alternative.
Learn more
Element
Wickr
Wire
Mattermost
Slack
MS Teams
Cross-signed device verification
Bridging with other networks
How Element helped customers with on-premise deployments
.
Element Enterprise On-premise sits behind many of Element's flagship government deployments, and is popular with security-sensitive enterprise clients in regulated industries.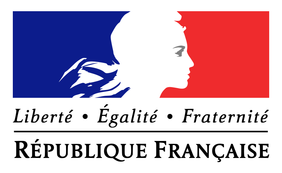 Tchap
A secure messenger and collaboration tool for the French government.
Learn more
University of Innsbruck
Safe, inclusive collaboration for the University of Innsbruck
Learn more
Built on Matrix
Matrix is an open network for secure, decentralised communication, connecting 60M+ users over 80K+ deployments.

Governed by The Matrix.org Foundation, the Matrix protocol is an open standard with open source implementations, supporting a vibrant developer ecosystem. Element was founded by the team behind Matrix as a way to bring it to the mainstream.