On-premise collaboration or cloud collaboration?
Element can be deployed on-premise or as a fully hosted service.
On-premise collaboration.
Element provides on-premise end-to-end encrypted messaging, as well as voice and video.

It's ideally suited to nationwide deployments and enterprises with substantial security requirements, as well as smaller organisations with technical expertise.

On-premise use demands in-house resources, and knowledge of both Element and Matrix.

Element provides support, bridging and an admin app for on-premise deployments with more than 250 users.

Support starts at $3 per user, per month.
Element supports on-premise deployments
.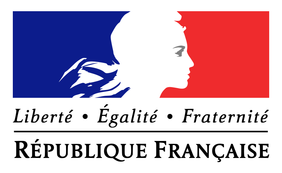 Tchap
A secure messenger and collaboration platform for the French Government connecting more than 300,000 civil servants.
Learn more
University of Innsbruck
Safe and inclusive university-wide real time communications, with security, collaboration and learning at its core.
Learn more
Cloud collaboration.
All the benefits of Element, hosted on your behalf as a fully managed service.

Choose between multi-tenant (from five seats) and single-tenant (from 500 seats) hosting, opt for custom DNS if required.

Data confidentiality is assured through end-to-end encryption. And with Matrix being an open standard, there's no vendor lock-in.
‍
Fully managed bridging services are available, along with enterprise functionality such as Single Sign-On, data retention policies, antivirus and data loss prevention (DLP).
‍
Subscriptions start from $3 per monthly active user.
Built on Matrix
Matrix is an open network for secure, decentralised communication, connecting 42M+ users over 80K+ deployments.

Governed by The Matrix.org Foundation, the Matrix protocol is an open standard with open source implementations, supporting a vibrant developer ecosystem. Element was founded by the team behind Matrix as a way to bring it to the mainstream.